I did them, and I thought it was an improvement.....(so this is based on hands on experience, and I had them in for 6 years now, so enough time to get some experience from that
, and I also have the VT mounts, so I also have experience with both)
Changing transmission mounts is simple, but if you're working with jackstands etc it might be more difficult as you need to be right under the car.
I have a lift, so I look at it from that perspective.
So if you're going to install the VT mounts by hiring a lift at a diy garage for 20 quid, just do the transmission mounts at the same time.
I used ordinairy bobbins/vibration dampeners (correct size and threads of course) in hardness shore 55A (which is already quite a step up from the stock ones) and they cost like a quid/piece so thats not someting to even think about
I felt that I didnt need to spend more on something thats the same.
I wouldnt install mouts that are like shore80A or so (like you sometimes see with poly transmission mounts), that is way to stiff (unless you have a 100% trackcar)
55A or maybe 60A is already a huge step up.
The load that the transmission is putting on the mounts is (stationairy) not extremely high. If I were to guess maybe 20-30kg or so. You can hold the transmission with your hand in the air with the mounts removed (but obviously you need a jack to hold it there when you start spannering). The mounts are probably there more to keep the side to side movement also in tact (they are mounted under a slight angle)
VT mount: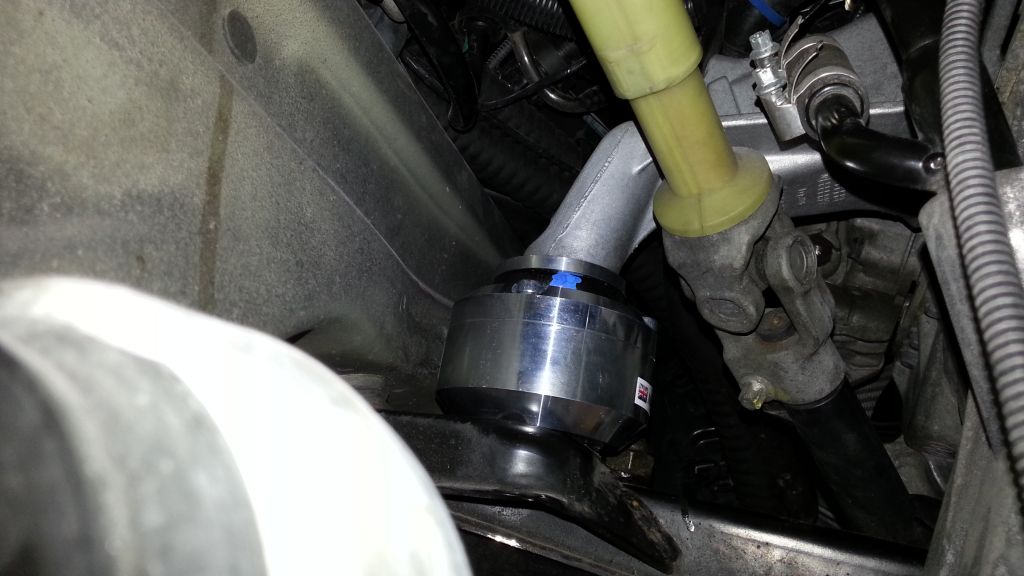 Transmission mounts OEM and shore55a (I put a ring under the new ones to make up for the 2mm height difference so they're 100% aligned again):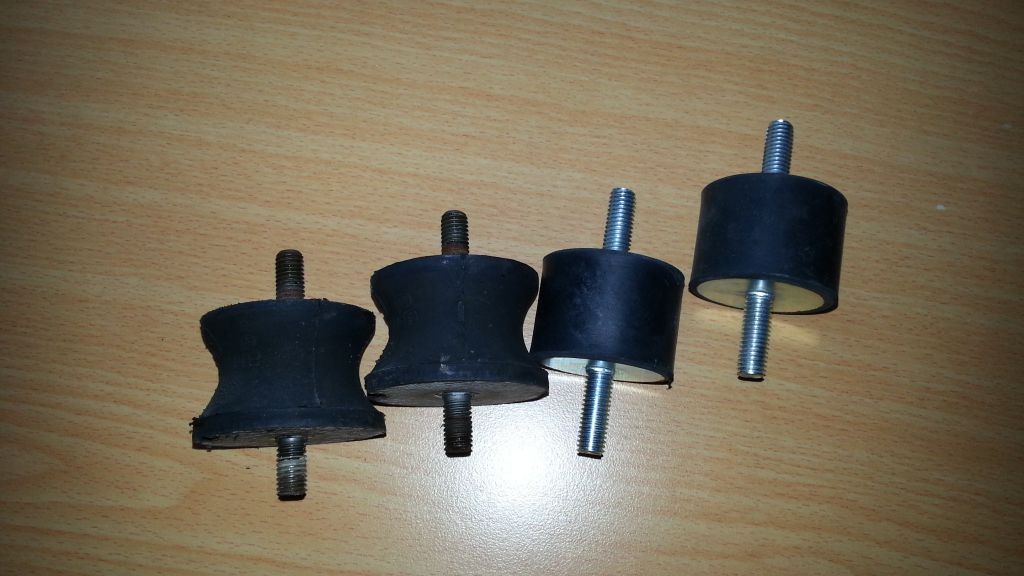 In situ: