Hi there,
I'd like to introduce you to my 2004 Alpina Roadster S. I bought this car from a German BMW/Alpina dealer when it was two years old. There where only 6000km on the odometer so it was as almost like a new car. The Alpina Roadster S is based on the Z4 3.0i. The engine is replaced by Alpina's S52B32 based 3,4l unit producing an official 300bhp and 265km/h top speed. I'm living close to the German border and the famous Autobahn A31, so there's always the opportunity to drive the car at top speed.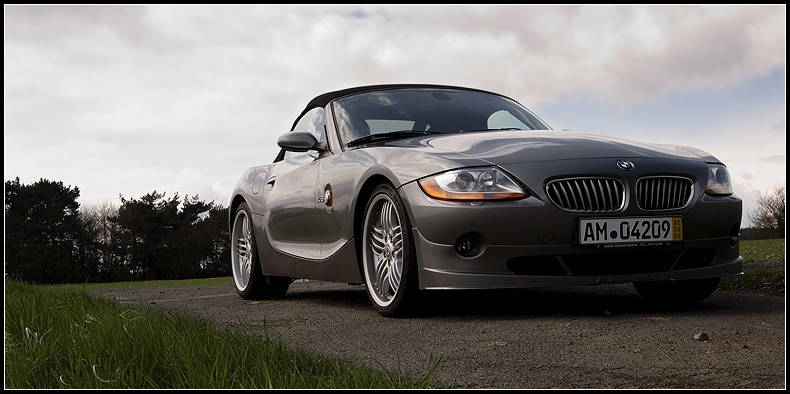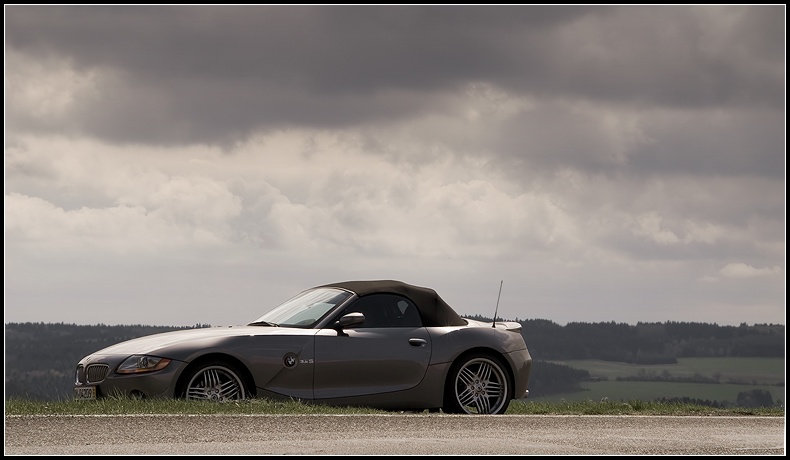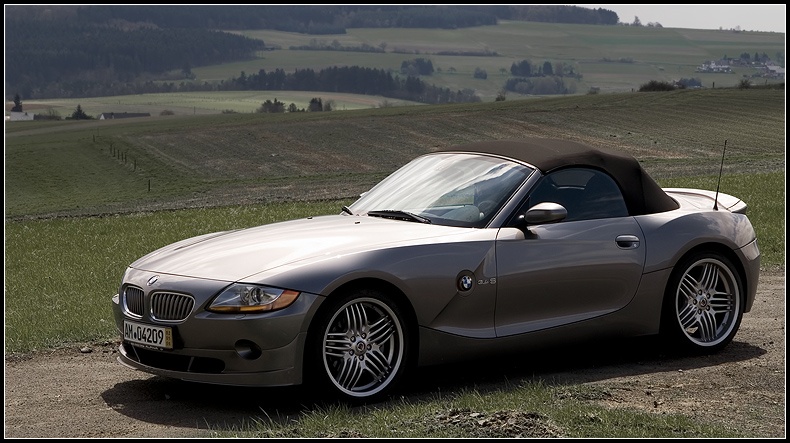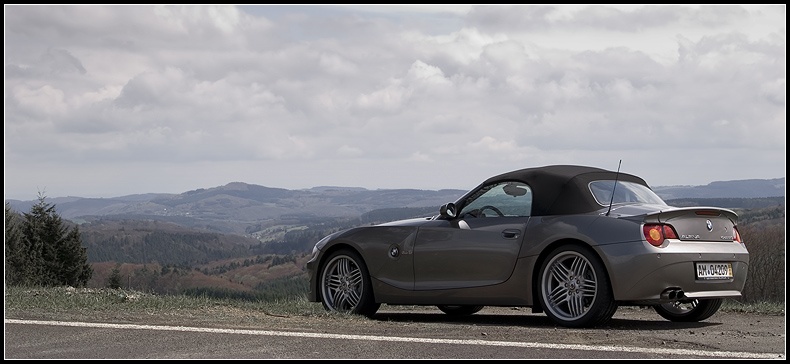 I really enjoy giving a personal touch to my cars. The first mod was a Helene Performance filter, followed by an eOpen eTip module and a Strong Strut strut tower bar.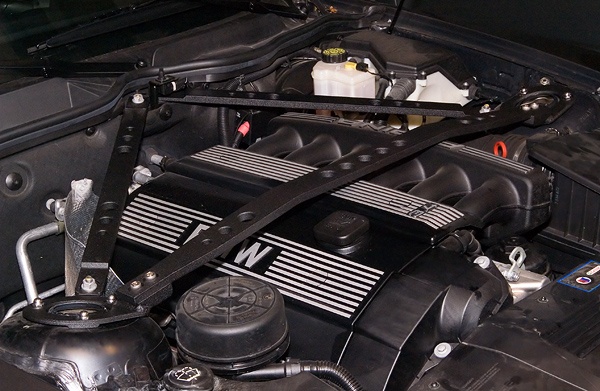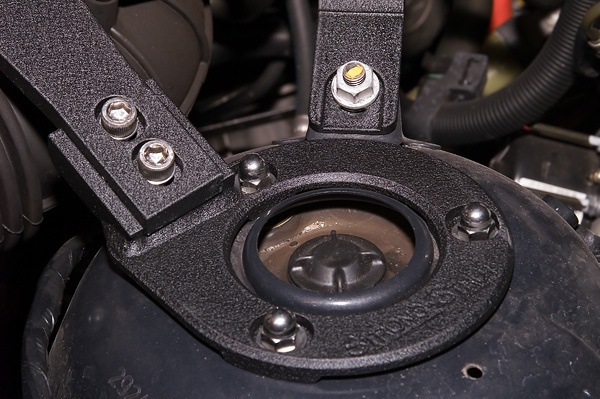 In november 2006 I ordered a limited slip differential with shortened final drive ratio (3,46:1 instead of 3,23:1) from Drexler Motorsport in Germany. The LSD finally arrived in february of this year. The improved traction of the LSD is very noticable under hard acceleration on oneven surfaces and under high speed cornering. The shorter gear ratio made the car even more aggressive, decreasing 0-100km/h acceleration to about 5,0s.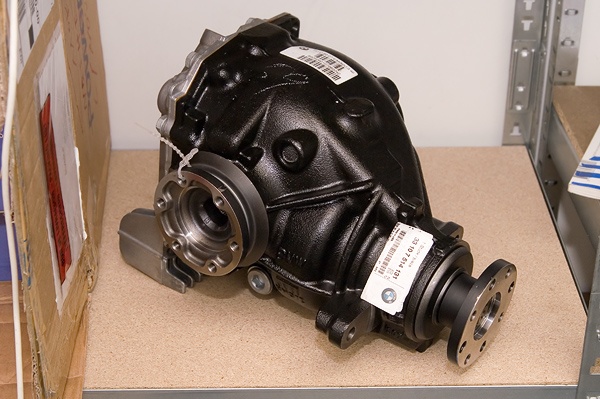 Unfortunately an unfriendly collision with a tree caused a premature ending to my driving pleasure in late March. At that time I was already planning an extensive list of mods. I decided to use the insurance payout to recover some of the costs of the project. My idea was to convert the Roadster S into a real sportscar while conserving the luxury and level of sophistication Alpina is renowned for.
The suspension was uprated with a new front lower arm bushing, rear bushing limiting kit, rear trailing arm bushing and front subframe reinforcement kit, all sourced from Turner Motorsport. The shocks where replaced by high performance units from Reiger Racing Suspension. Reiger is a small company located near my hometown which supplies shock absorbers to several racing teams, including the Ford WRC team, the Chevrolet WTCC team, the BMW X-Raid team and many Dakar teams. Their products are of very high quality.
Front subframe reinforcement: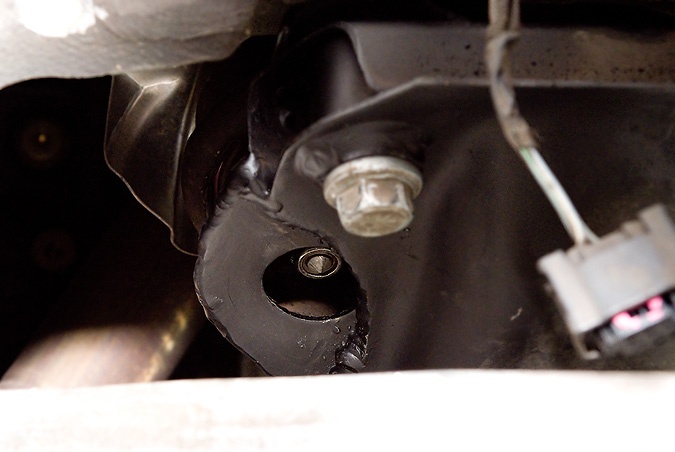 Front lower arm bushing: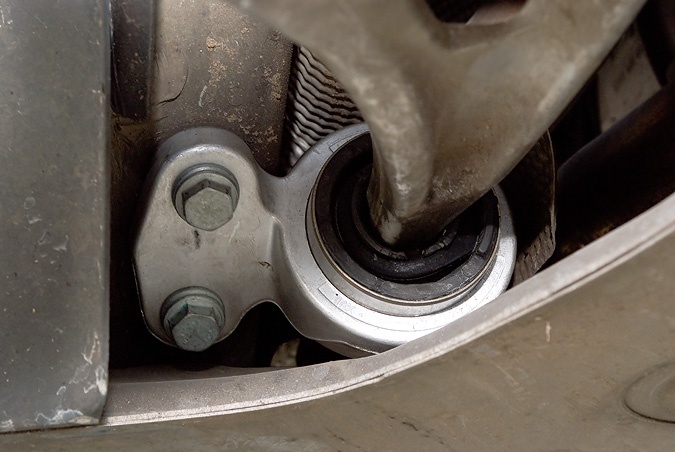 Bush limiting kit: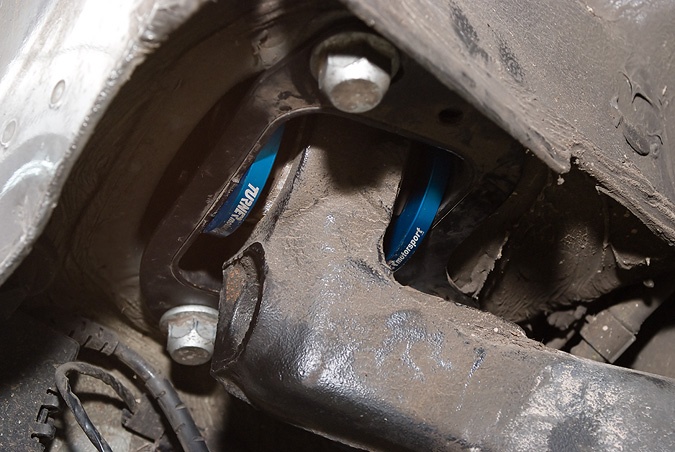 Rear trailing arm bushing: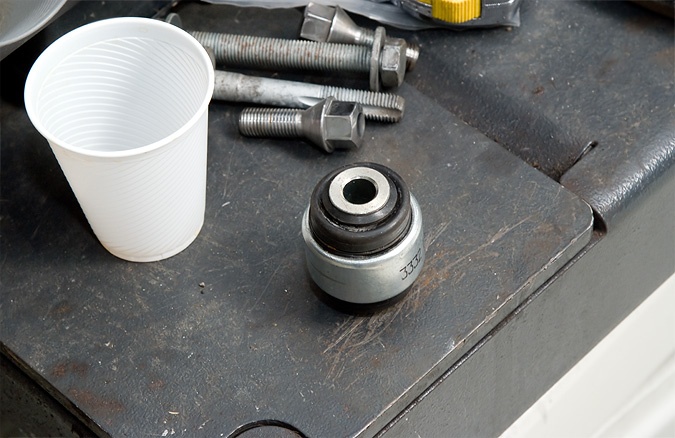 Reiger rear shock: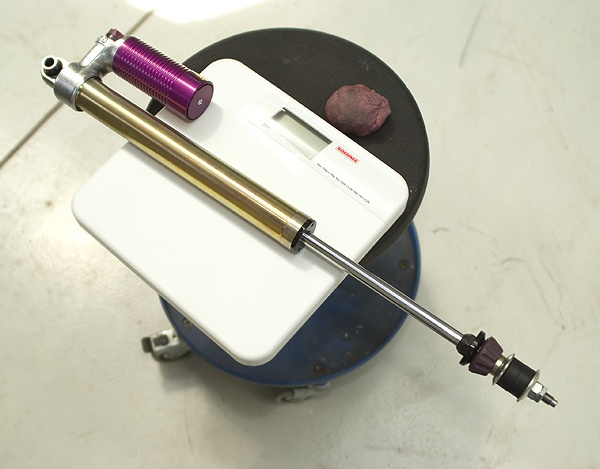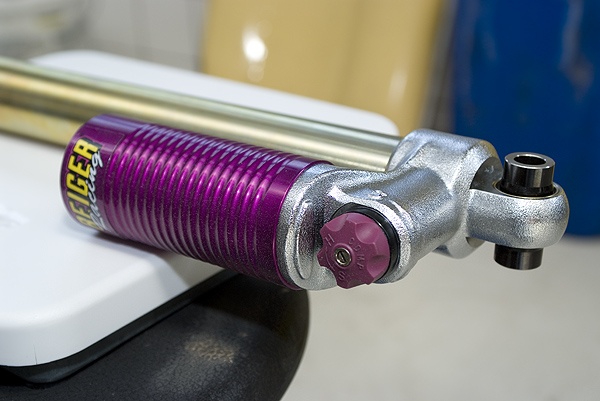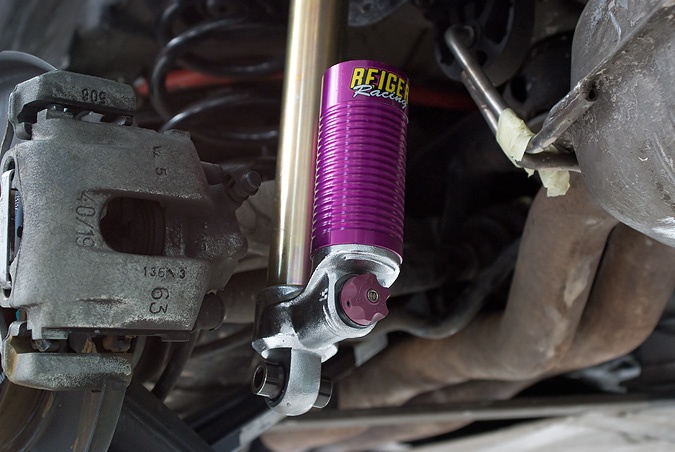 Reiger front coilover: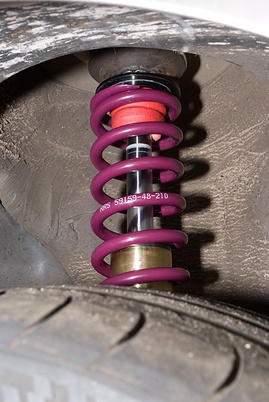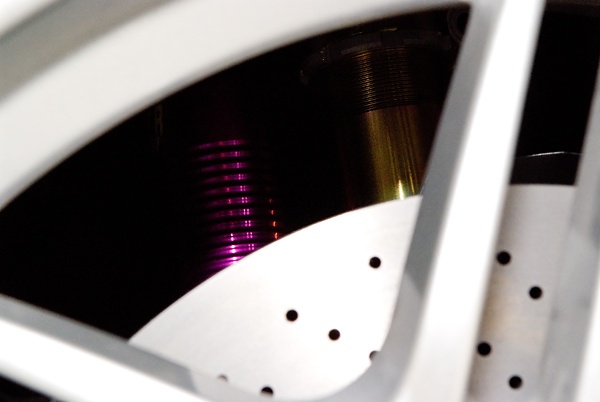 The front brakes have been upgraded by a 4 piston Mov'it big brake kit with 342mm brake discs. The rear brakes have been upgraded with drilled brake discs, Ferodo brake pads and stainless steel brake lines. The fenders will be widened to create space for the BBK. Without modification the front wheels stick out of the body by 7 millimeters.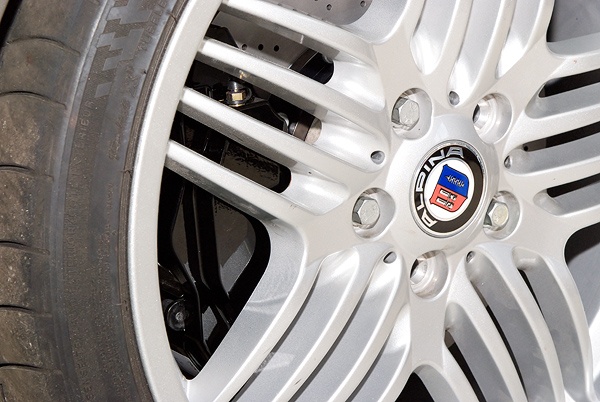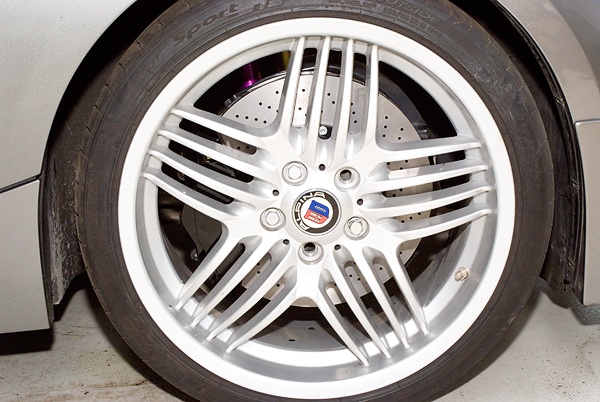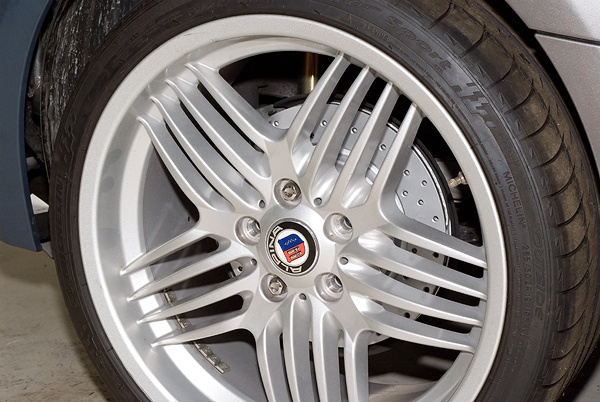 Headlights and rear lights will be replaced by facelift units and the hood is replaced by the Z4-M bonnet. I will also have the facelift bumper, aero diffuser and aero sideskirts fitted to the car. The Alpina exhaust will be replaced by a quad pipe exhaust, see pic below for illustration:
Z4-M hood (unpainted):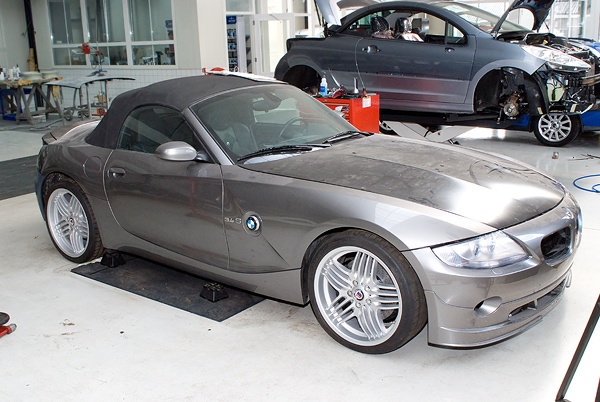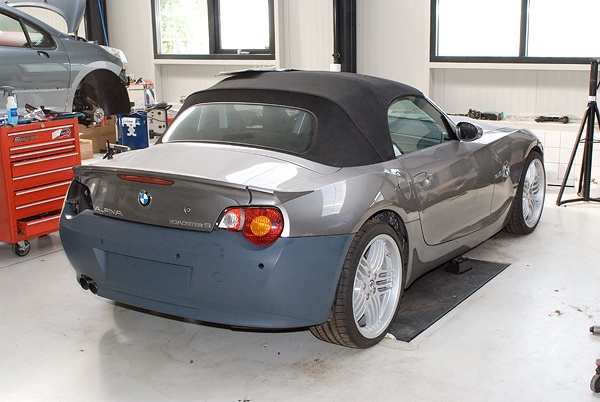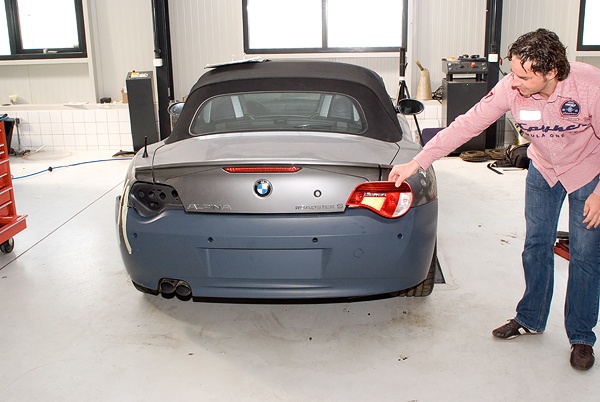 BMW aerokit diffuser: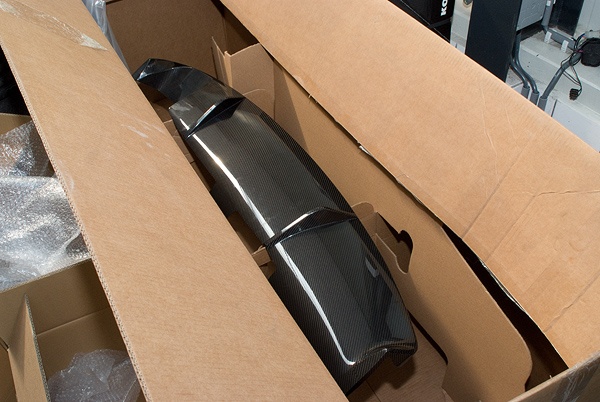 As you can see this is still work in progress. I hope the car will be ready in september. For the end of the year I'm thinking about supercharging my car. ESS Tuning is developing a twin screw supercharger for the E36 M3, which should fit to the Alpina engine with relatively minor modification. Most of the effort will be in developing customized software for the Alpina engine.