Senior Member

Posts: 2808
Joined: Tue Aug 17, 2010 1:37 am
New England/extended leather has code LB in the bmw vin decoder.
I have black extended leather so the code for that is LBSW
And indeed if you have the m sport seats you have that little patch in there, I have that too: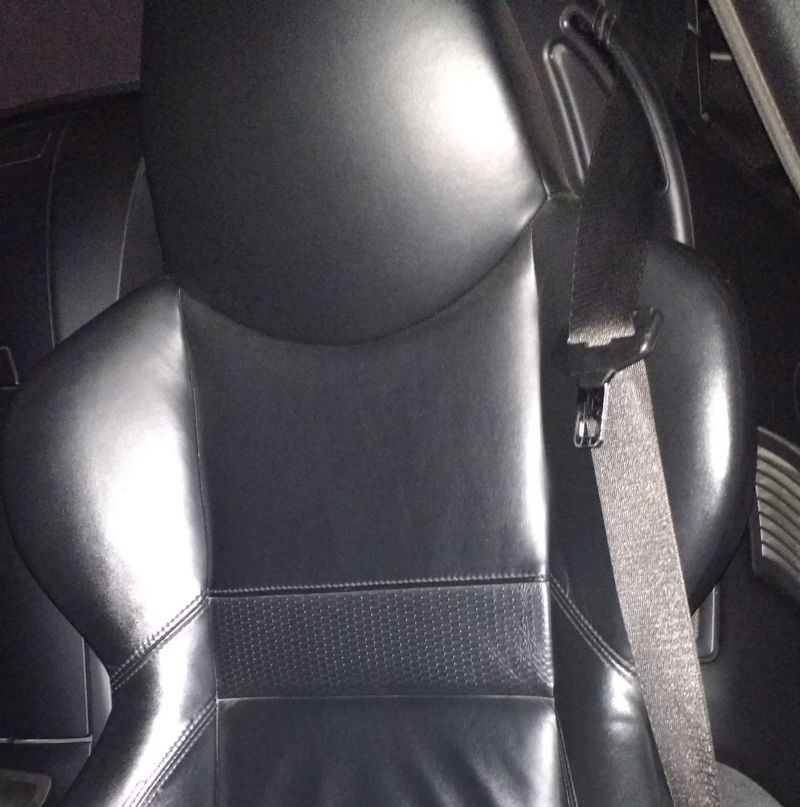 Normal seats in LB have a vertical double stitch row along the back and seat.
like this:
I also think new england leather is a bit softer than the oregon leather.
Extended leather/new england has on the pre facelift roadster (apart from the different leather/stitching on the seats) full leather doorcarts, full leather sun visors, full leather A pillar coverage (so 2 sideparts and 1 top part).
Later on in the facelifts the center console was also leather trimmed. That would be nice too I think as those parts are normally made out of really cheap plastic (just as all the plastic behind the seats.... cheap and thin if you ask me)
Z4 3.0i | ESS TS2+ | Quaife ATB LSD | Brembo/BMW performance BBK front/rear | Schrick FI cams | Schmiedmann headers+cats | fully polybushed | Vibra-technics engine mounts | H&R anti rollbars | KW V3 coilovers | Sachs Race Engineering clutch
---
GuidoK