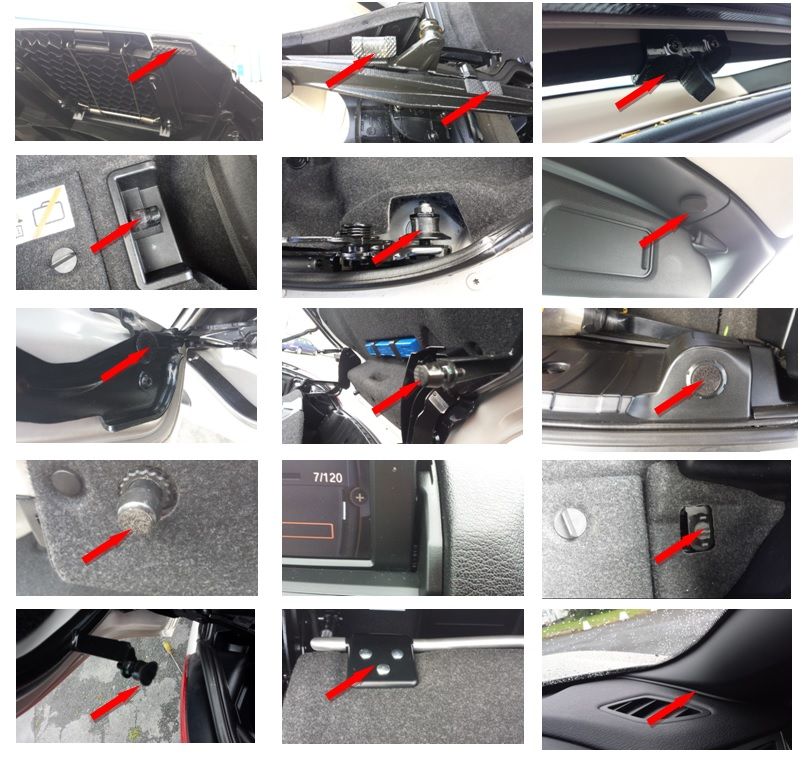 Pics roughly in the order I progressed to reduce annoying rattles.
The iDrive I sprayed lube to stop the gears rattling.
The boot protector bracket broke, rattled, so fixed with carriage bolts.
Also make sure your seat is not touching the rear bulkhead.
Anything left lose on the seat or floor rattles, like specs. or keys.
Any rattle you hear at the front is probably from the rear.
Every gap around the glove box was sprayed with lube, hinges and stops.
Even the sun visor mirror cover vibrates, so managed to wedge a piece of Velcro behind it.
The plastic trim around the windshield would make a cracking noise like the windshield was being hit by stones.
Lube around it's gaps cured that.
Best thing to do is to pull off what trim you can and spray lube all clips and joints and re-assemble.
As of today my car totally silent...for now!