Well set about fixing today.
Initial symptom was a juddery roof operation, when closed the boot soft close would cycle and not shut, but boot would latch so secure.
So removed the mechanism, needed t15 and t40 torx.
The servo motors would initially run, but had completely stopped.
So using this: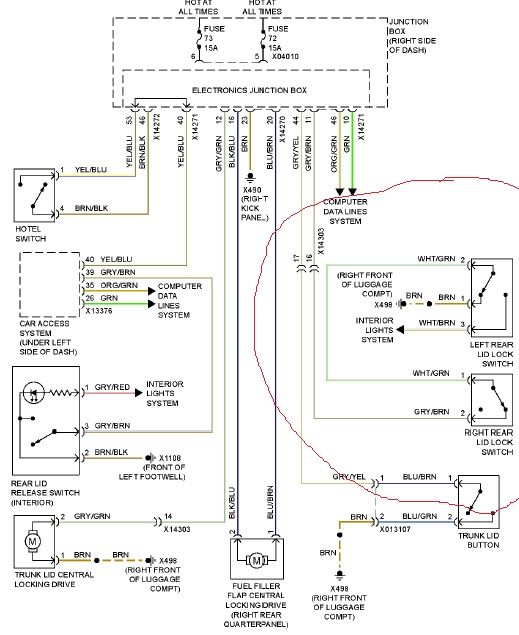 Began to trouble shoot.
First thing I noticed the boot light was off.
So that would suggest a fault with the left micro switch.
Waggling it's wires the boot light would flash intermittently.
So something wrong that area.
Stripped out the switch and found to be open circuit on testing with multi-meter at the ends of the wires at connector, Bingo!
The switch mechanically worked ok.
So decided to chop off the wires at about one centimetre from the switch, the switch tested ok on the multi-meter so something wrong with the wires to connector.
So stripped back the rubber tube the wires ran through.
Before I had chance two equal lengths of insulation fell out.
It would appear at manufacture the wire stripping machine had already cut into the wire slicing the insulation and possibly the copper core, weakening the wire, before the wire was used with this switch.
Then it got assembled into the switch cable.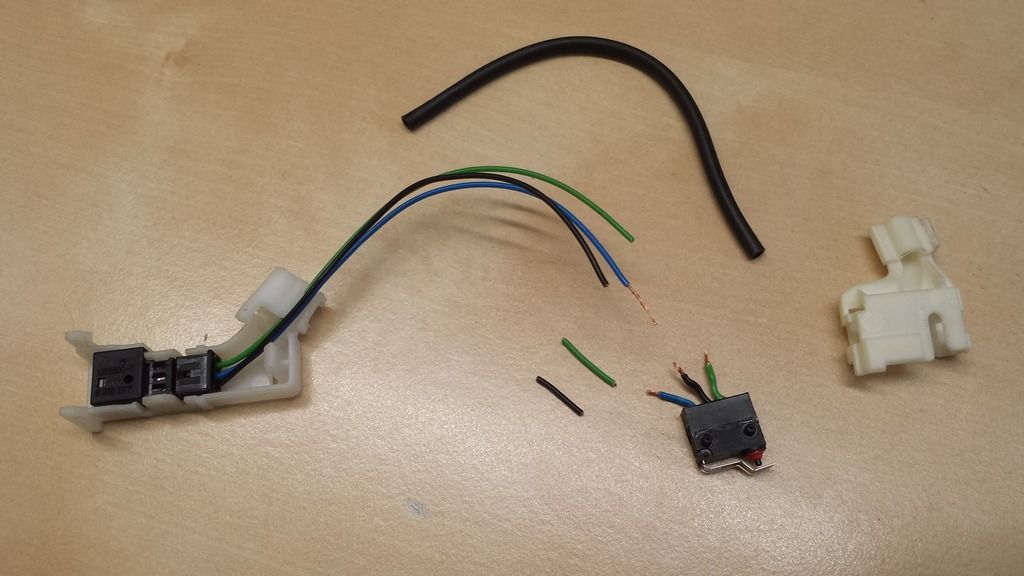 The blue I pulled off the wire, the other two fell off with wire inside.
Is this just a one off or a production fault on many switches?
This cable flexes as the servo motor runs.
Video here of the fix and mechanism running.
https://www.youtube.com/watch?v=YEeFPf01714
You can see the loop wire flexing.
A bit smug, I think I saved myself £405 on a new boot latching mechanism