Hi guys and gals,
Up for sale is my 2005 Triumph Sprint ST 1050 with abs. Wanting a change for the new year and thinking about going italian for a change as this is my second Triumph. I have owned this bike since February 2015 and i have had no problems with it what so ever. It has part service history but i have plenty of receipts with what work has been carried out.
Since my ownership i have completed front and rear pads, new michelin tyres front and rear fitted late last year and i have also changed the brake fluid in the abs. Furthermore, it has flown through each MOT, showing its reliability.
Overall, a beautiful bike and extremely comfortable. I bought this bike to replace my street triple as i felt the street triple was too small for me as i am 6"4. This is a great bike for beginners or experienced riders.
About the bike:
2005 (05) model with abs.
Caspian blue.
Raised handle bars, great for touring. (Standard handles will be supplied aswell).
Xenon headlights, these are a must have upgrade over the standard lights as you may aswell hold a candle infront of you with the standard lights.
R&G crash protectors.
Wind deflector windshield.
OEM heated grips.
Upgraded the rear indicators to the later triumph model version as they are more visible and better looking.
Carbon rear hugger.
The bike has covered just over 37,000 miles with myself being the 5th owner. The bike itself is in very good condition and it has never been dropped/crashed. However, the previous owner did manage to scrape one of the R&G protectors on a low wall, nevertheless, no damage to the bike. There is a chip on the tank,
right at the front where the new higher bars catch when you put the steering lock on. Apart from that, for an 11 year old bike its a well cared for, and a carefully looked after bike.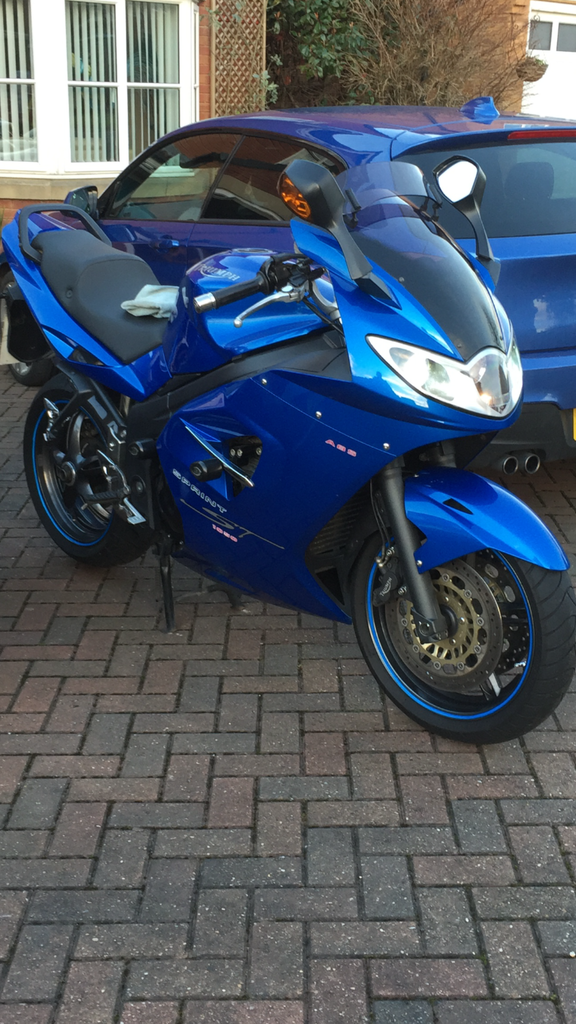 Bike is located in Telford. Asking for £2450 or nearest offer. Will accept a px of an aprilia tuono gen 2 with cash your way. Any questions please do not hesitate to drop me a pm.
Kind regards David