Thought I'd post a quick guide on how to remove the glovebox as i took some photos while replacing mine at the weekend to fix a broken hinge. A relatively simple job, I know.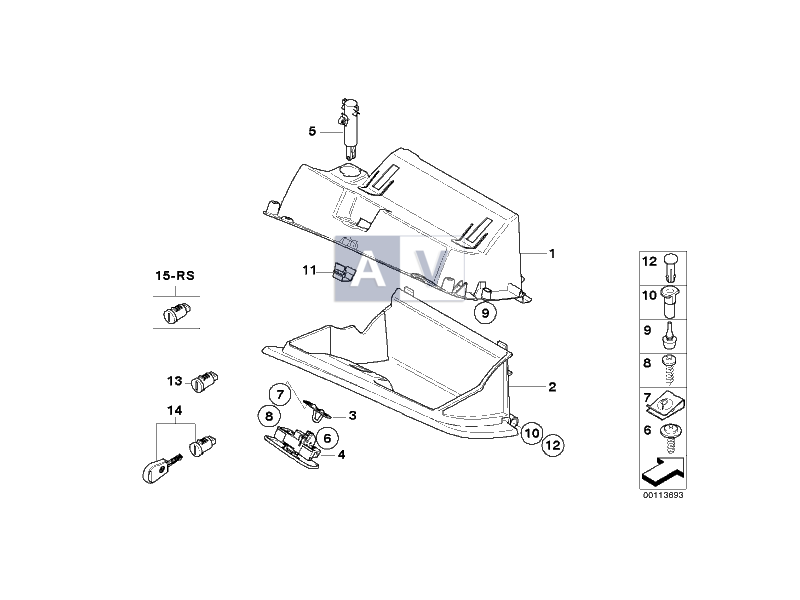 Steps:
1. Open glove box and pull the base of the piston out of the glovebox lid by squeezing the large tabs together.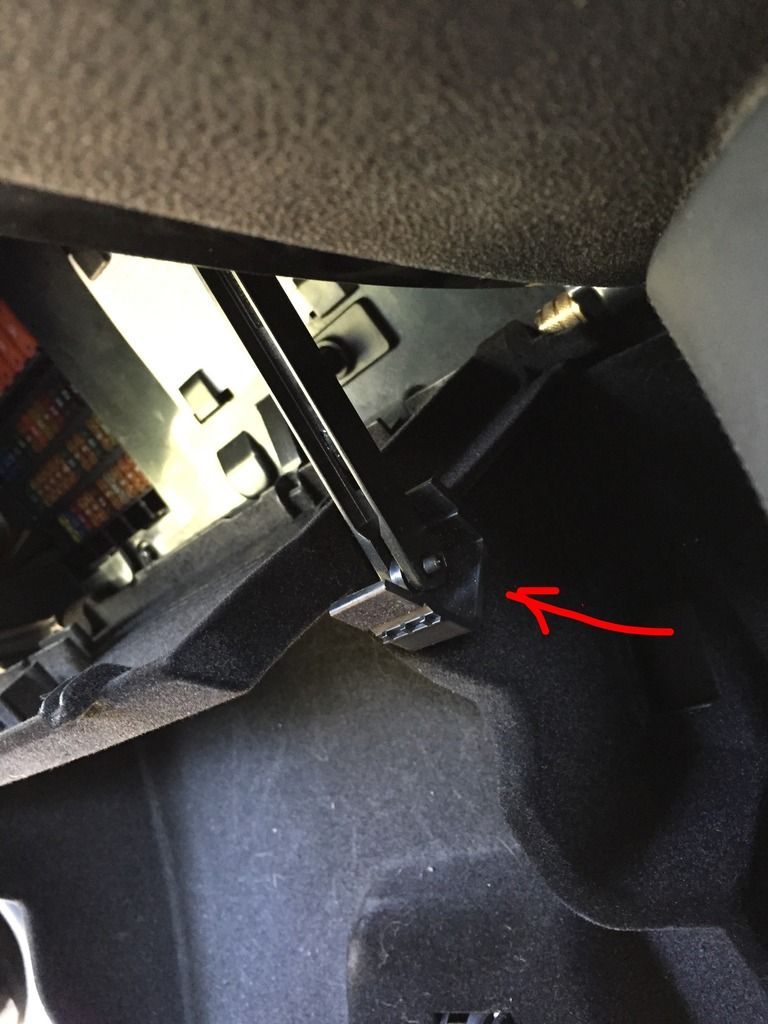 2. Depress the two retainer clips such that the glovebox lid can fully rotate down exposing the fuse box behind and giving clear access to the screws required to remove the base of the glovebox. This requires pinching both clips simultaneously while pushing down on the glovebox lid to get it past the clips.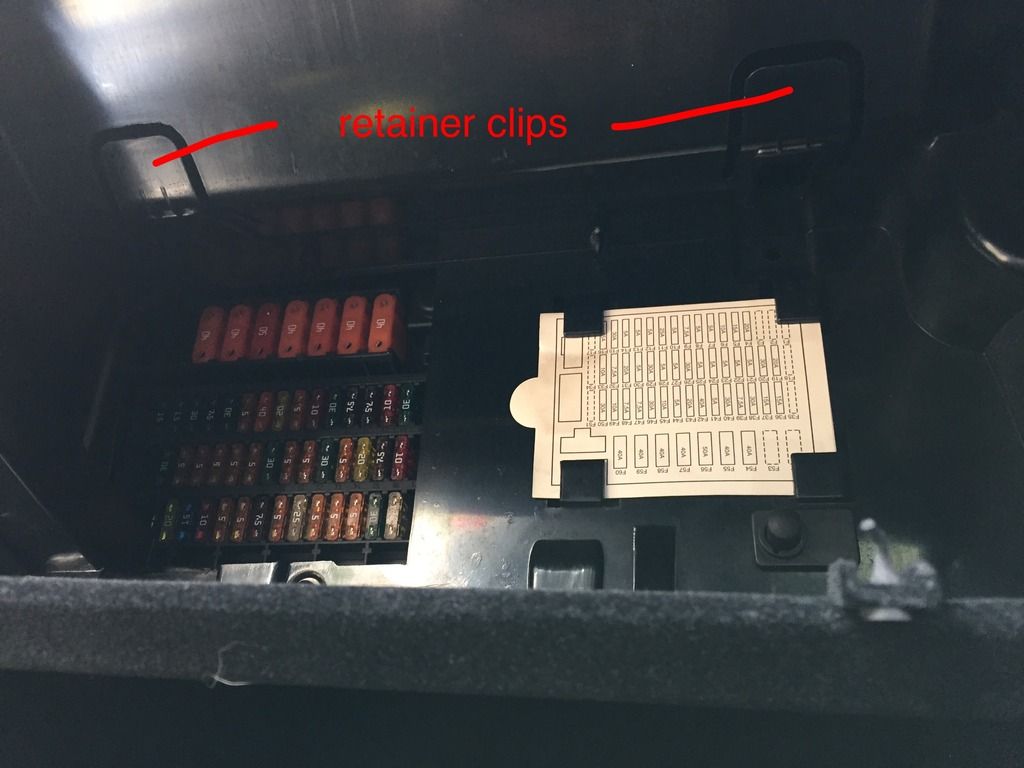 3. Unscrew 6 screws on the glovebox base. 2 at the back and 2 on each side.
4. Carefully pull/wiggle the glovebox assembly out. Note for models with a light there will be wiring attached for the light and light switch.
5. Remove the light by popping it through into the glovebox and then fit it back through its own hole (once reoriented).
6. Remove the switch by popping it into the glovebox and then unplug the connector to allow the wire the return through the hole for the switch. The part of the connector which disconnects is circled in red.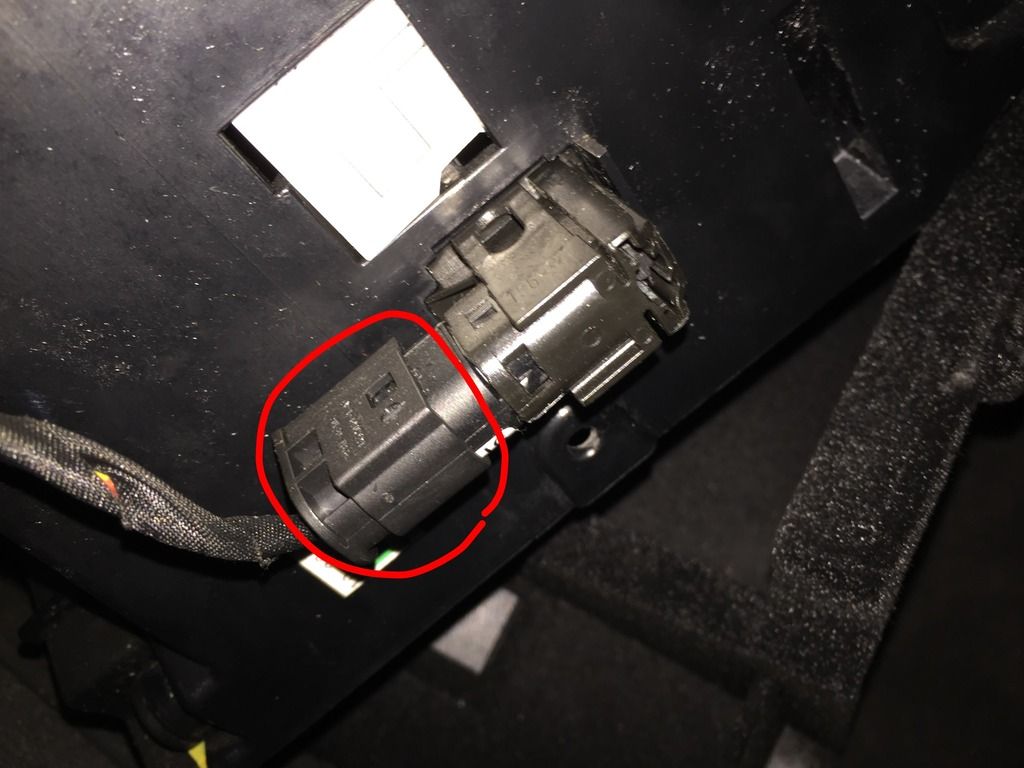 7. The wiring for the light and switch is attached to the glovebox with upholstery screws. I removed these by squeezing the cut out in the screw together and pushing back through the hole they're inserted in.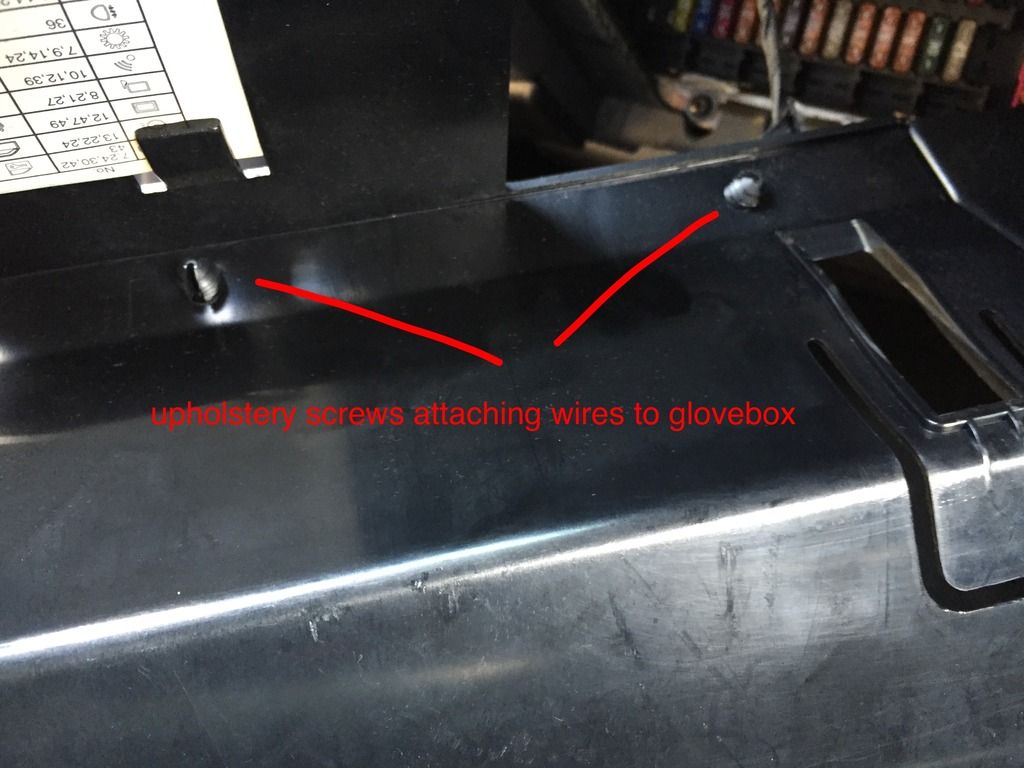 I then replaced the lid on mine and reversed the steps above to put it back in the car. I'm happy to explain further if anyone has questions on the lid replacement part.
Hopefully this is useful to someone. Cheers,