Hi guys, thought i'd do a small write-up on how I semi tinted my orange indicators and reverse light in an OEM style so they still shine orange and white respectively. I noticed some cars use red lines in the moulding to disguise the orange and white of indicators and reverse lamps, so thought i'd try it out myself. I have fully tinted lamps red in the past, but this means painting the indicator bulbs green so they flash more orange and its never a really good solution. also the reverse lamp just shines red, which is great for looks but not so great when negotiating out of a space in a supermarket carpark.
Start by buying some 3mm wide fineline masking tape, I used ebay
http://www.ebay.co.uk/itm/270916002418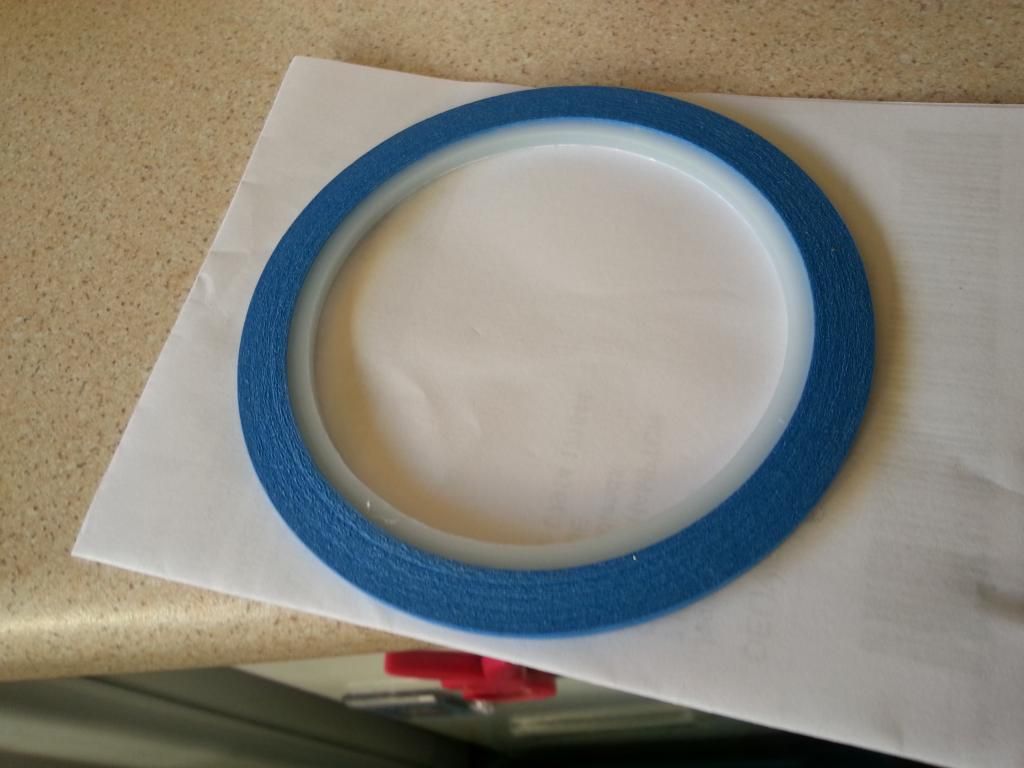 Then some red tint spray, again ebay
http://www.ebay.co.uk/itm/280942543598
also get some cheap masking tape from poundland and an old newspaper
Clean and dry your lights, I used window & glass spray
now you're ready to mask.
use the fineline tape and follow the lights natural lines, go straight down and keep a 3mm gap between. you can make the gaps narrower if you like, this will result in a redder looking lamp but may degrade the orangey-ness of the flashing, which we're trying to avoid.
once the vertical masking is done, mask around the circles with the fineline.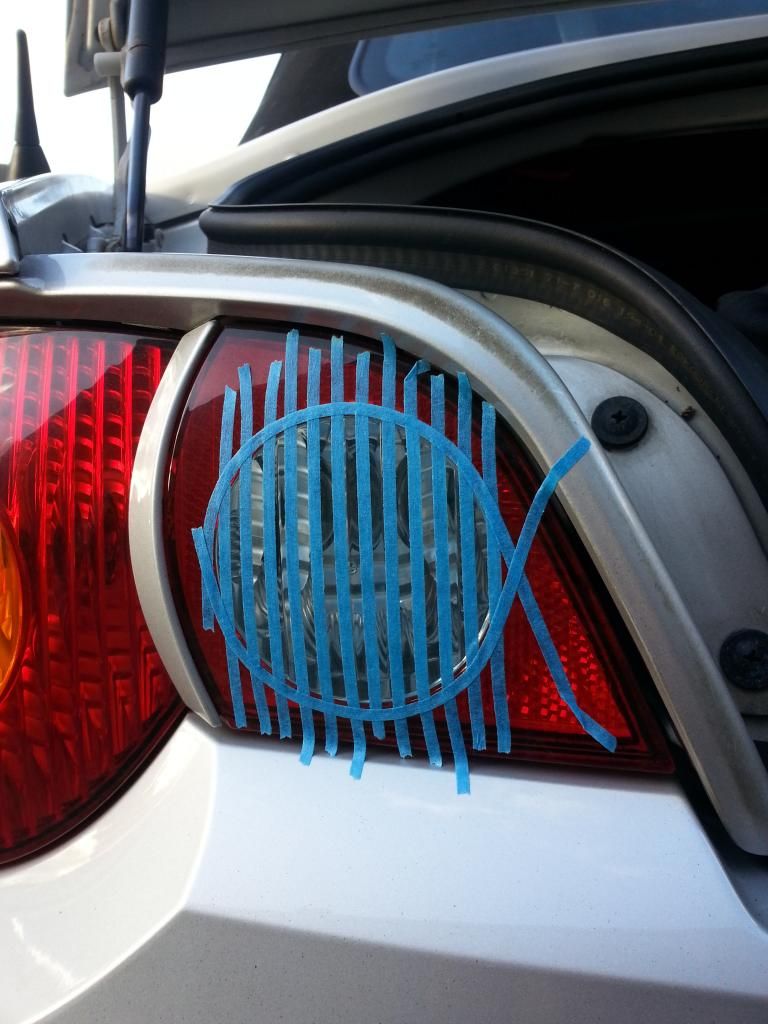 then get the wide masking tape and go around again.
now mask it off with the paper. mask a good 10-12 inches from the light to avoid overspray, as so
Give the can a good shake, at least 90 secs, and apply the first coat using up and down strokes. keep the can 6" from the light, and just dust it on. you don't want it to run.
here's first coat
now repeat for the second coat, but this time go left-right strokes.
heres second coat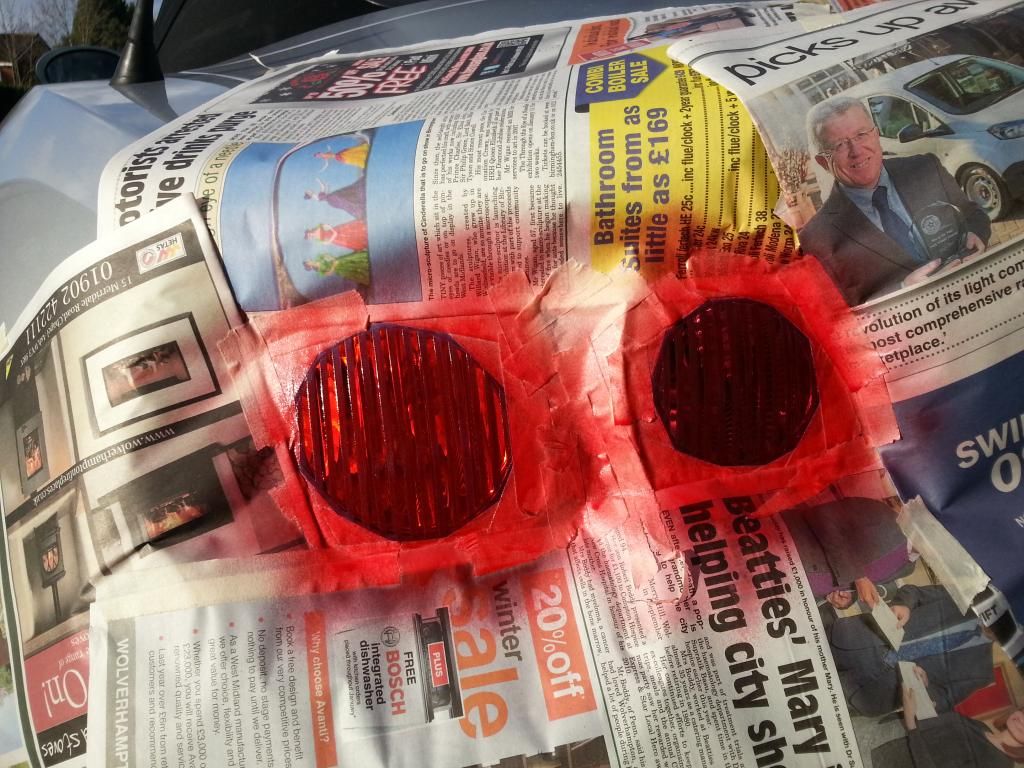 now repeat again for the 3rd time, up and down strokes.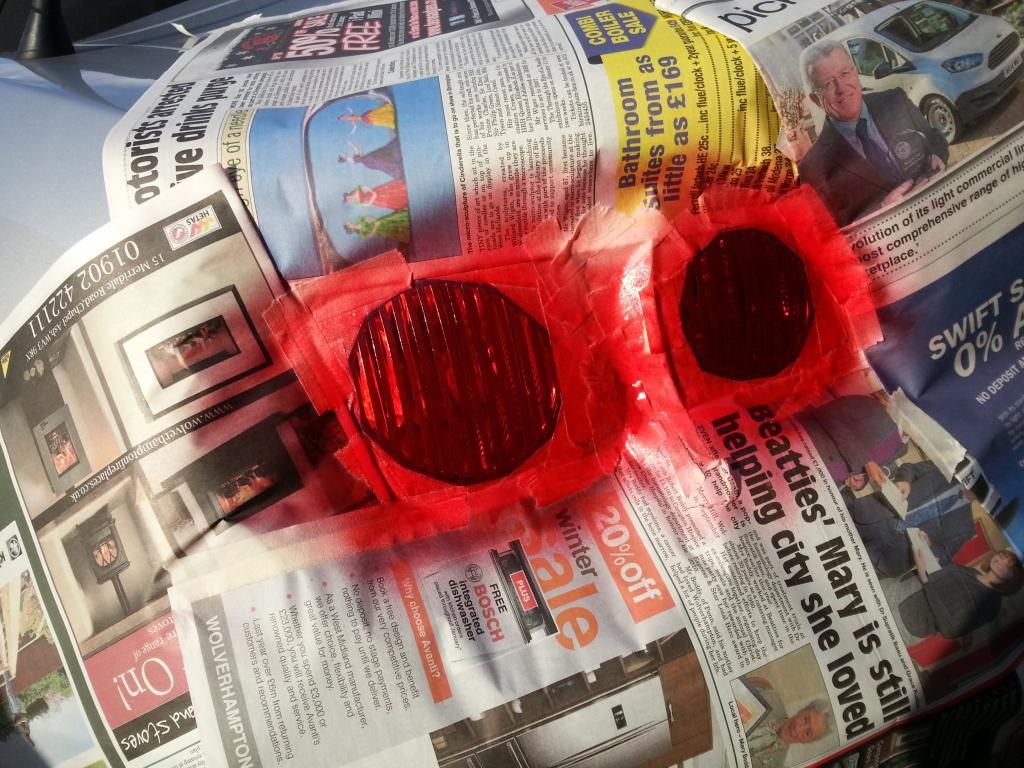 that's enough tint now. leave it half an hour and peel the masking off carefully in stages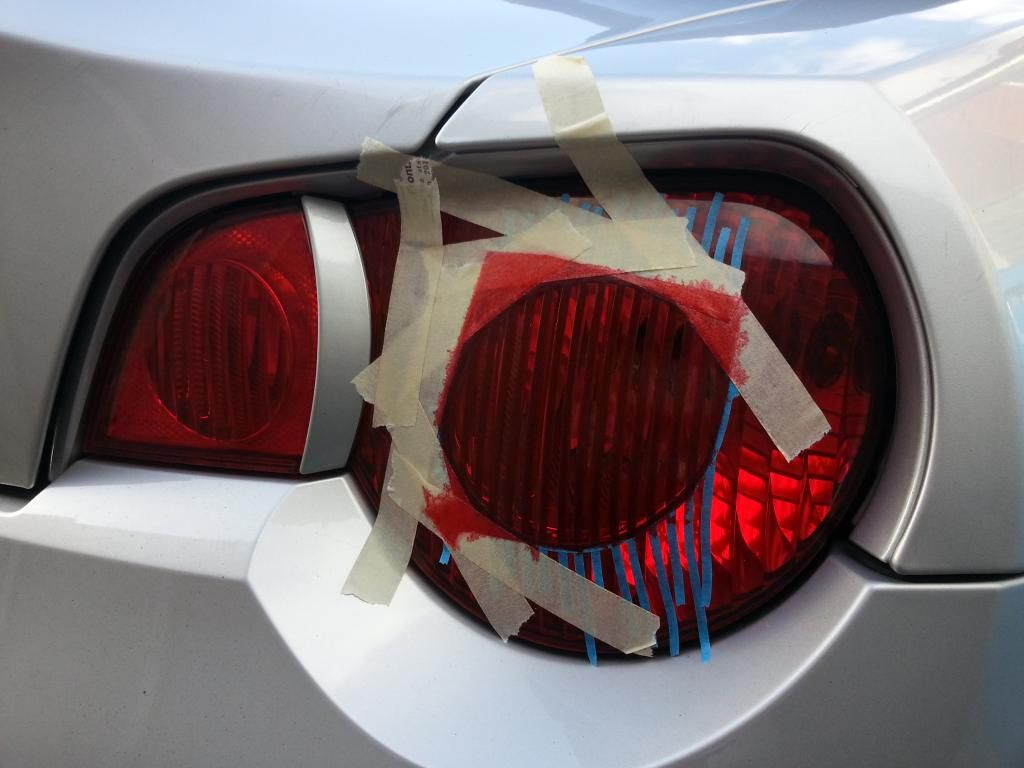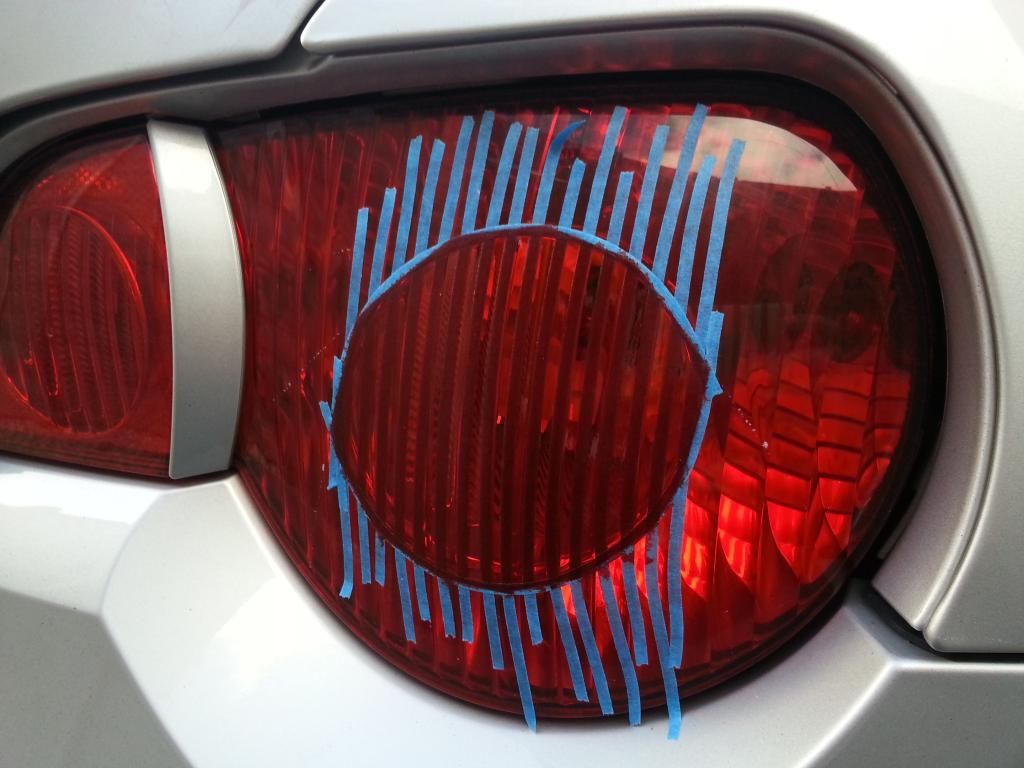 et voila! tinted lamps that look great (in my opinion) and still shine the right colours (MOT legal). In the photo you can see the orange still, but in person it just looks mostly red.
Cheers