Member

Posts: 69
Joined: Fri Mar 02, 2012 4:02 am
Location: Boston, MA
does anybody have a layout of the fuses for this model car?
"TO BE OR NOT TO BE? THAT IS THE QUESTION"
---
xxniko90xx
Senior Member

Posts: 1740
Joined: Wed May 04, 2011 10:56 pm
Location: ǝɹǝɥ ƃuoɹʍ s,sƃuıɥʇǝɯos
This thread
should help. For RHD UK cars, but I suspect it's mostly the same for all pre-facelift cars.
"The cause of most problems are solutions"
(06 3.0si, sport pkg)
---
bcworkz
Member

Posts: 524
Joined: Wed Jun 20, 2007 2:09 pm
Location: So. Cal, USA
You don't have the card in the fuse box area?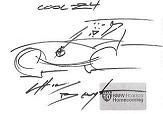 ---
Cool Z4
Who is online
Users browsing this forum: DOOM, Google Adsense [Bot], raymond.harper and 19 guests