This is a very simple mod, but i couldnt work out how to remove the trim pieces so thought i would do a write up - a couple of mobile pics with the TIS.
Takes between 5 - 15 minutes per side, depending how quikly you can thread the wire from the outside to the inside of the car
Removing pieces....
1. Pull the old door sill off - this is simple.
2. Remove the door sill plastic strip - unclip either end of it and pull - requires some force
3. Remove the panel above the pedals
http://tis.spaghetticoder.org/s/view.pl?1/08/06/80
and under the glove compartment:
http://tis.spaghetticoder.org/s/view.pl?1/08/08/34
4. Remove the trim covering the speakers - Passenger is simple, one screw under the door sill:
http://tis.spaghetticoder.org/s/view.pl?1/07/97/98
Driver side you need to remove the screw for the bonnet release - in the center and slide out the lever, and unplug the boot switch:
http://tis.spaghetticoder.org/s/view.pl?1/07/97/97
Wiring:
I got mine second had without the wiring kit, so had to solder additional cable to it.
5. Feed the wire from the second hole from the end (from the rear of the car) into the cabin.
If you pull the carpet back you will see this little rubber gromit inside the cabin:
Pull it out and then feed a wire from the outside into this hole - this was easy the first time on the drivers side, but struggled the second time!
Fed some longer cable through:
Run the wire under the carpet around speaker:
6. Pulled some of the tape away from the wiring for the footwell llights and scotch locked it to them:
7. Solder the cable to the cable on the door sills, add velcro and refit the door sill; test it works (no pic!)
8.cut a grove in the rubber grommit to allow the wire to pass and replace grommit: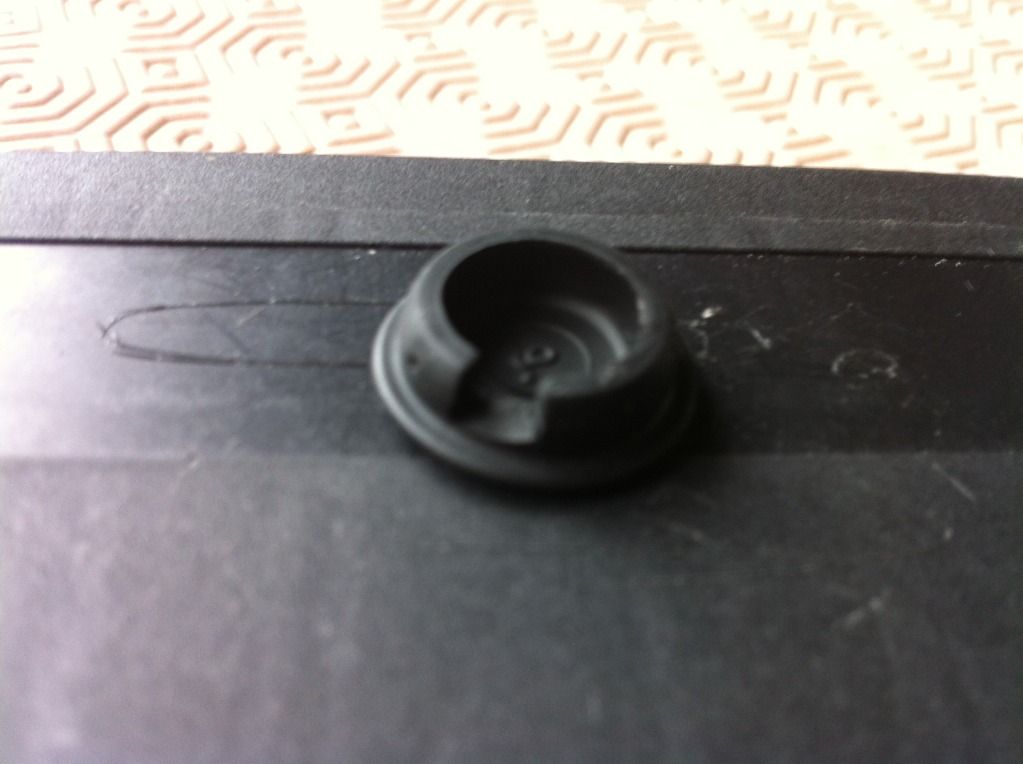 9. Refit all the trim - took me a while to get the plastic clips to line up for the speaker covers, reconnet footwell lights.
10. They are quite dim, so wait for darkness and admire!