Not sure how many other Z4's track their cars but just in case thought I'd post this up
This is specific to the pre-facelift (03-05) and Aero bumpers but 06-08 3.0si and M owners should be able to do something similar. It's just having a pre-facelift style bumper makes it much easier because of the round fog lights. Special tools needed are:
1. any tools you'd normally use for a standard brake job
2. snips
3. box cutter
4. 3" hole saw
5. drill
6. dremel
Hardware needed:
1. Set of backing plates (sold by vendors such as BW, Turner, etc)
2. OEM fog covers left and right (p/n: 51117044227 and 51117044228)
3. 3 feet 2-ply hi temp hoses in 3" diameter x2 (total 6 feet)
4. 3 feet 1-ply regular hoses 3" diameter x1 (total 3 feet)
5. 3" ID flanges x6
6. 8 worm clamps that fit 2.5-3.5" hoses
7. mesh screen
8. screws/bolts and nuts
Items 3-5 can be purchased at
http://www.aircraftspruce.com
. I picked up worm clamps from Pegasus Auto racing, mesh screen from local HD and the fog covers from ECS.
1. Apparently you could've optioned your pre-facelift Z4 for no fogs, which in that case you would've received fog covers. The fog covers will replace the fog lights on your pre-facelift or Aero bumper and will serve as a "collector" from the bumper. First thing you will need to do is dremel out the cover. See before and after below: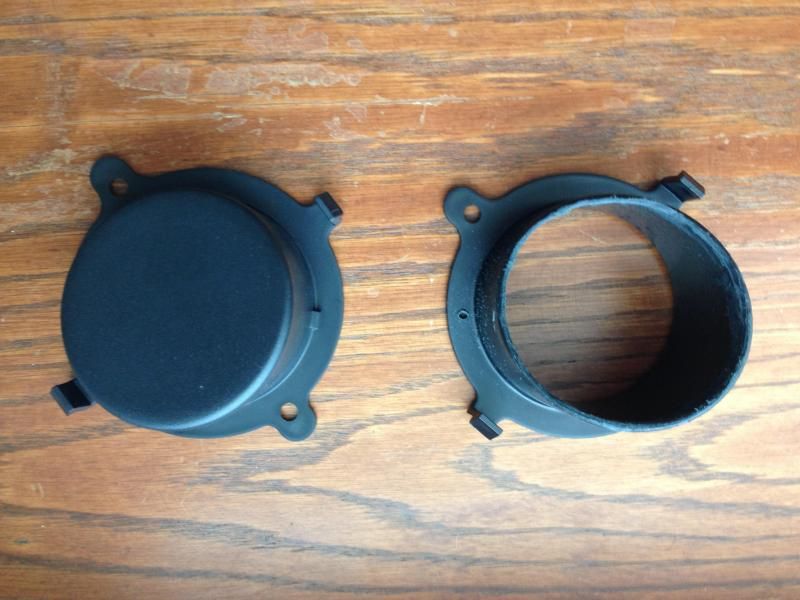 2. Then insert a flange into each fog light so you and drill 2 holes between flange & fog cover. Then take the other 4 flanges, hold them back to back and drill 3 holes through those.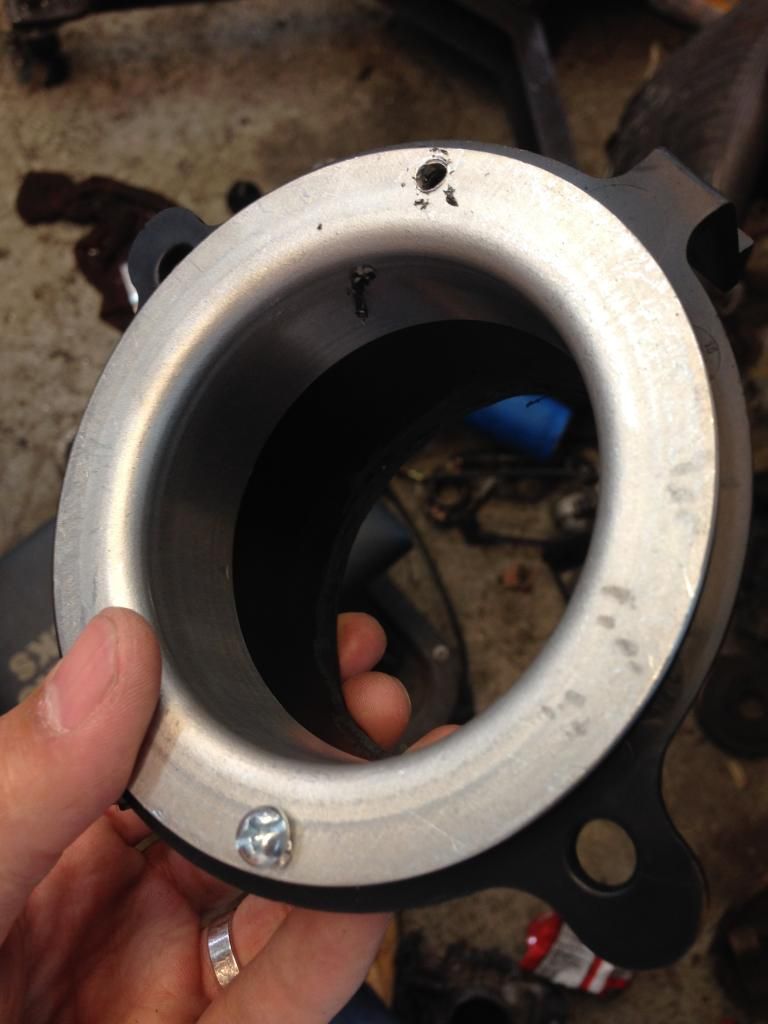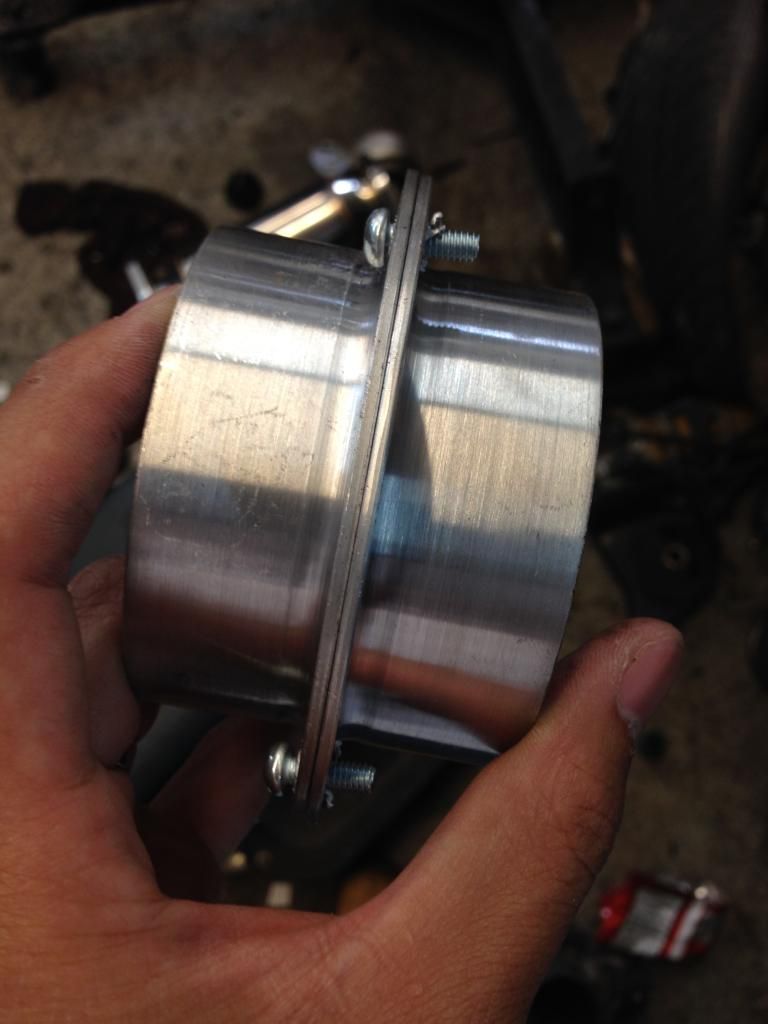 By flipping the flange over and reattaching to the fog light you can see how the hoses will mount up to the rear bumper: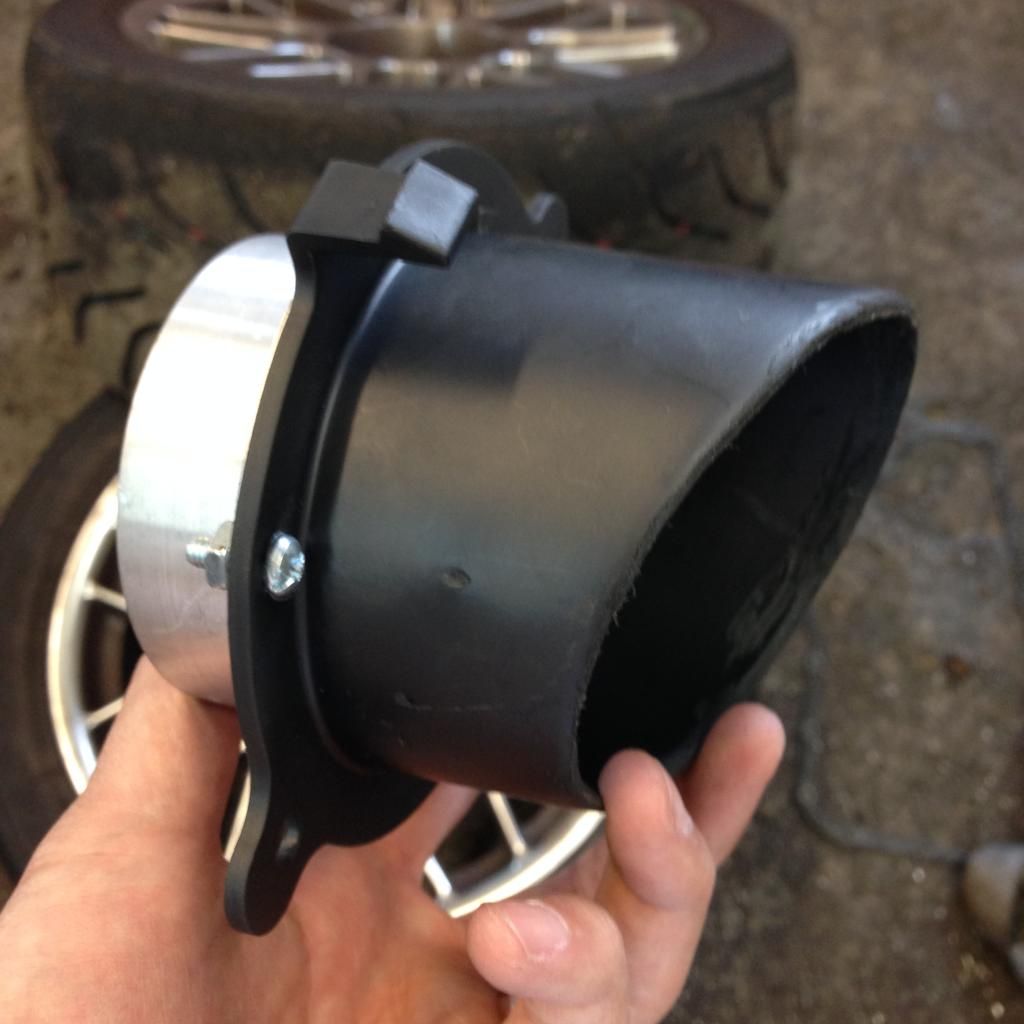 3. Next you'll need to remove the front bumper (plenty of DIY's here). So after removing the bumper, jack up the car and remove the front 2 wheels and access the factory backing plates. These cannot be removed without taking apart the hub so quickest/easiest way is to take a pair of tin snips and cut them off. Upon removing the backing plates, install the aftermarket backing plate onto the factory spindles. My backing plate was only able to reuse 2 of the 3 mounting holes but I found it plenty secure. For some reason can't find my picture but it looks just like this:
4. Next you'll need to drill a 3" hole with your hole saw into each side of the splash guard. Then you'll mount the a pair of flanges on each side. Since you already drilled through your flanges before, simply line it up over the 3" hole and then drill again through those same holes through the plastic splash guard.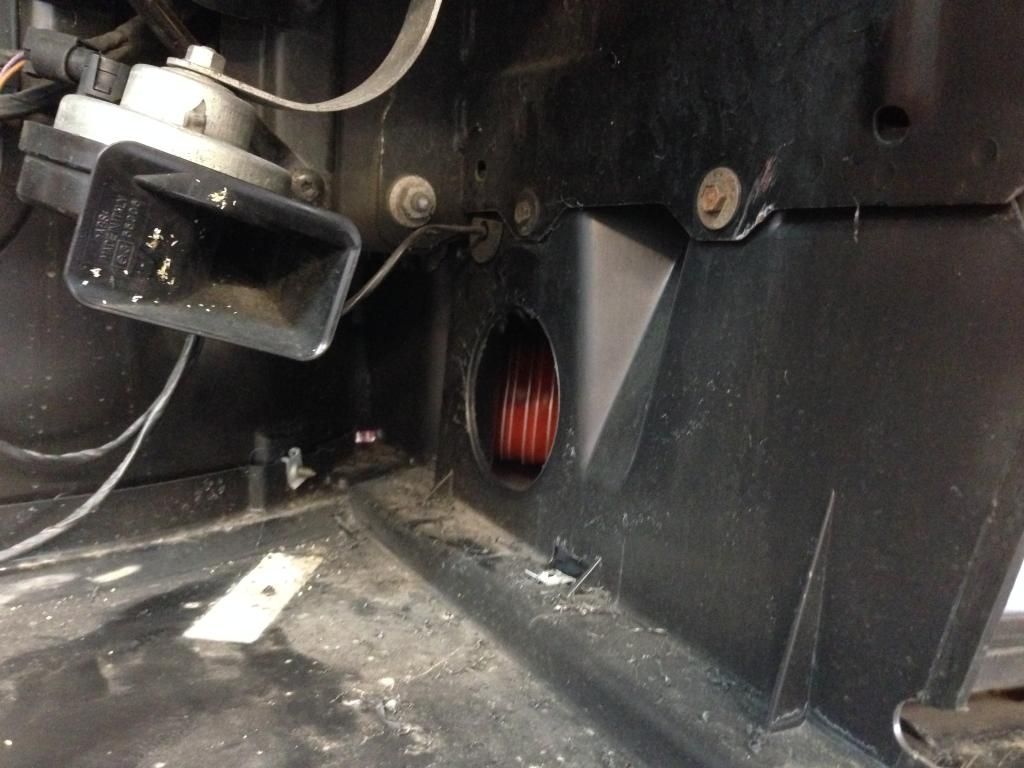 Flanges mounted on each side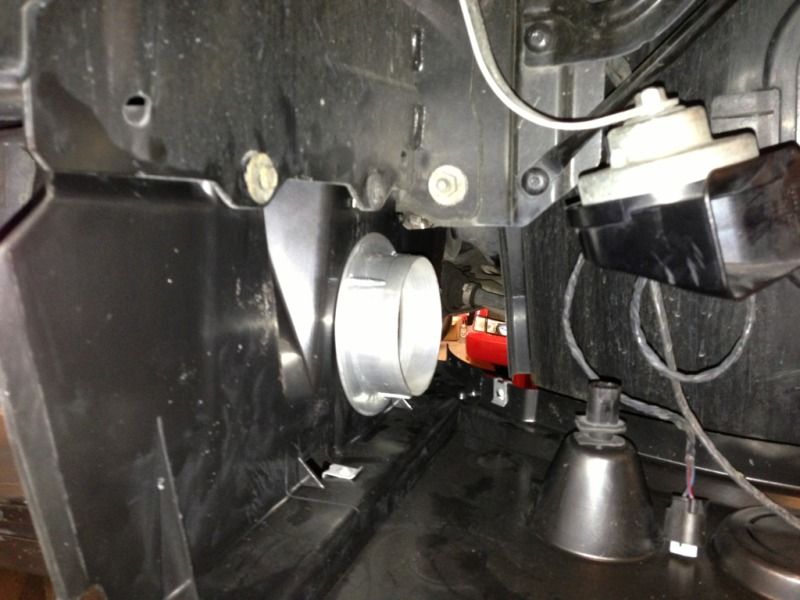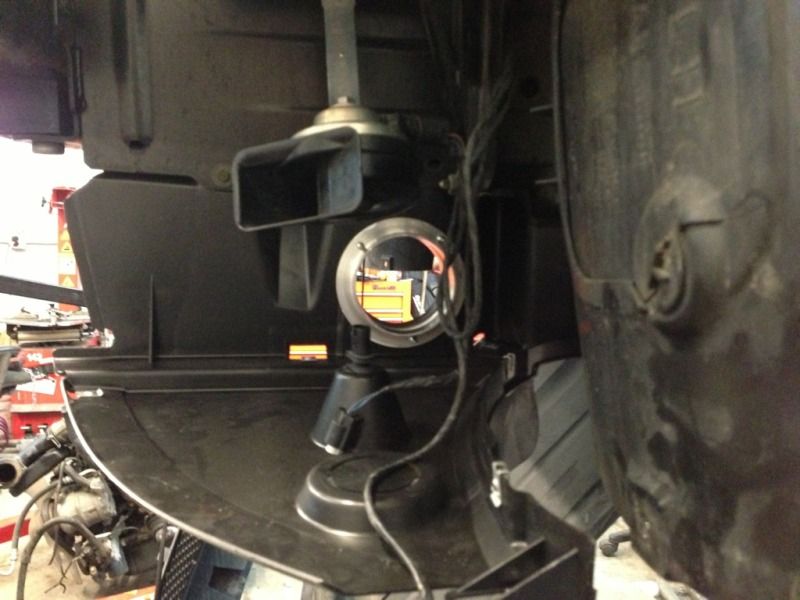 5. Now you can start attaching your hoses. Use the 2-ply high temp hose from wheel to splash guard. This is the hose that will take most abuse (heat, rub from tire, etc). 3 feet was enough to reach backing plate to splash guard while still giving it enough play for turning the steering side to side. Attach hose from backing plate to the inside of the splash guard using the worm clamps
Shot of the orange hose coming around the liner, underneath the front sway bar and attaching to the inside of the splash guard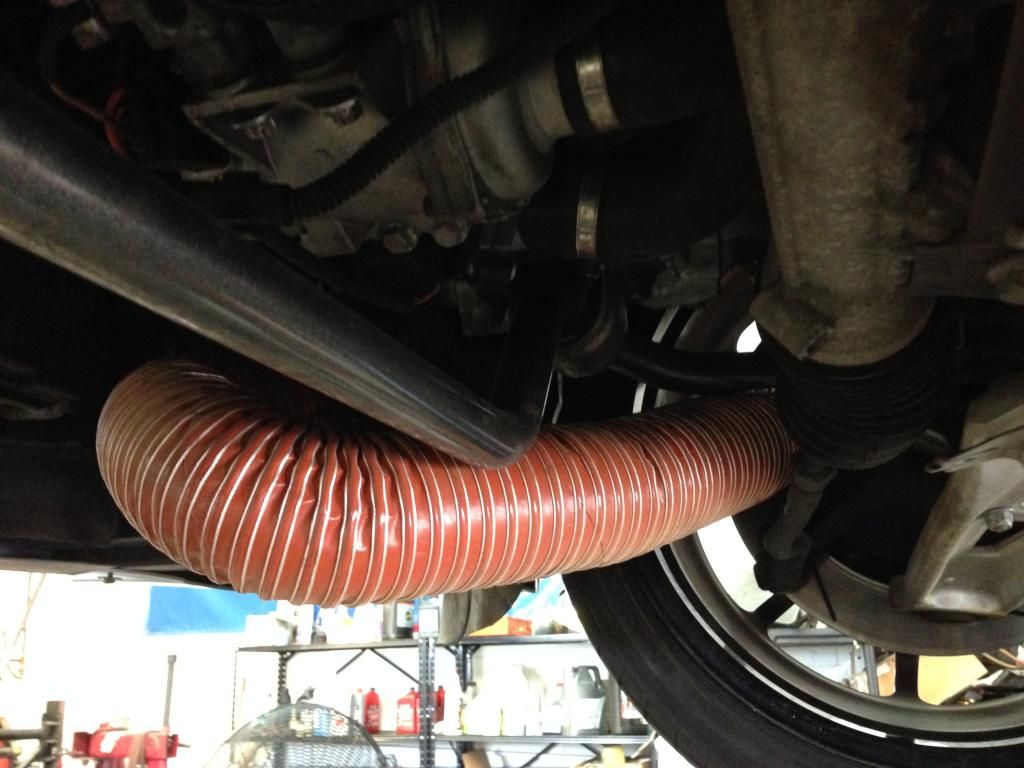 Looking top down:
And behind the rotor:
6. Now it's time to attach the fog covers onto your front bumper. First you'll need to remove the fog lights as well as a metal clip on each side (those clips only get used with the fogs). Screw the fog cover where the fog light would've gone, don't attach the flange yet. I then cut out a mesh square around 5x5" and gave it a quick spray with the rattle can and sandwiched it in between the fog cover and flange. And while you're at it, you may as well spray the inside of the flange as well. I used the squares of the mesh as mounting points for the 4 screws (2 screws attach fog cover to bumper, 2 screws attach flange to fog cover).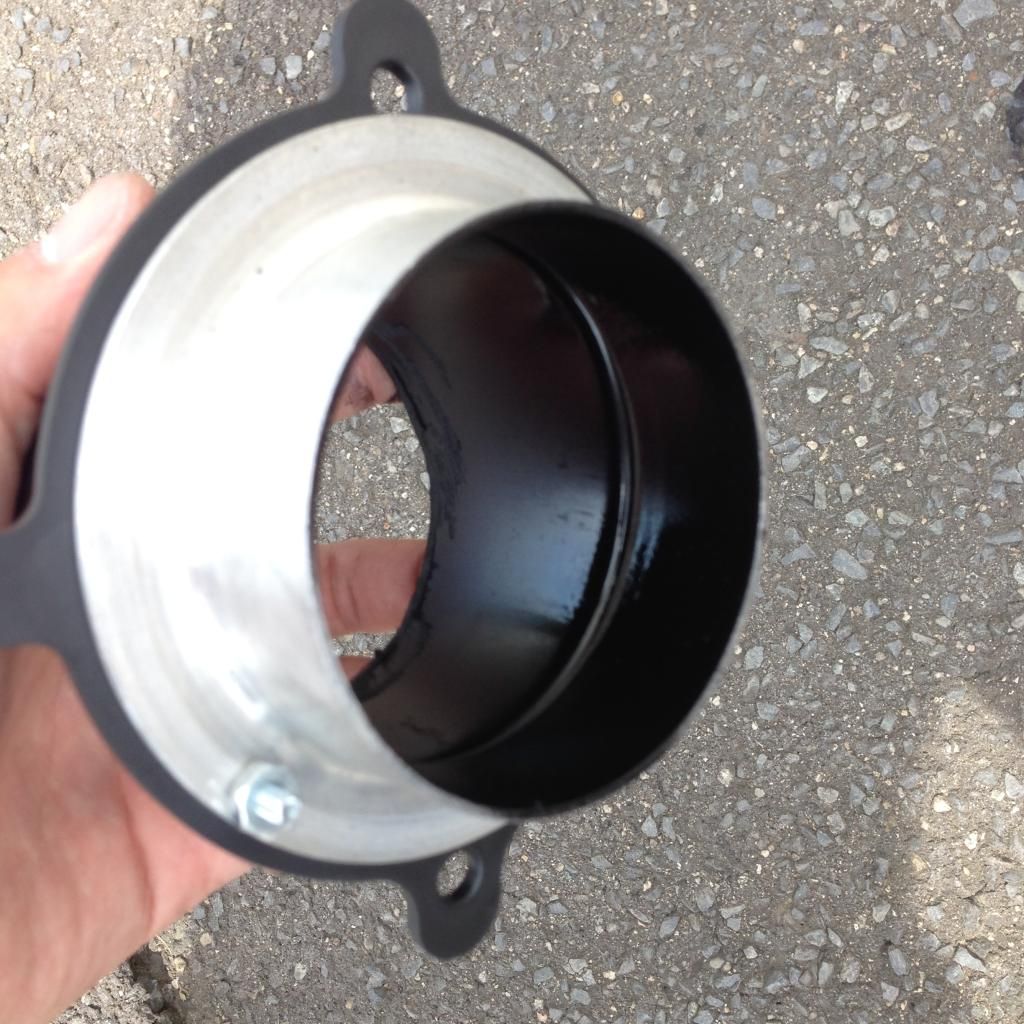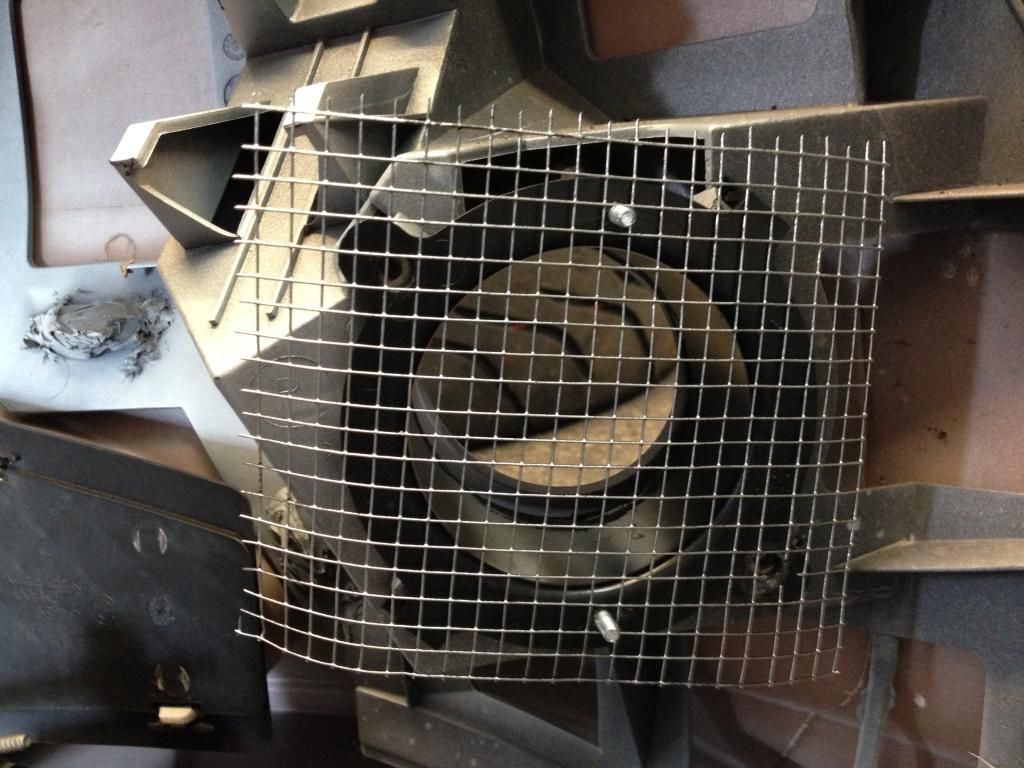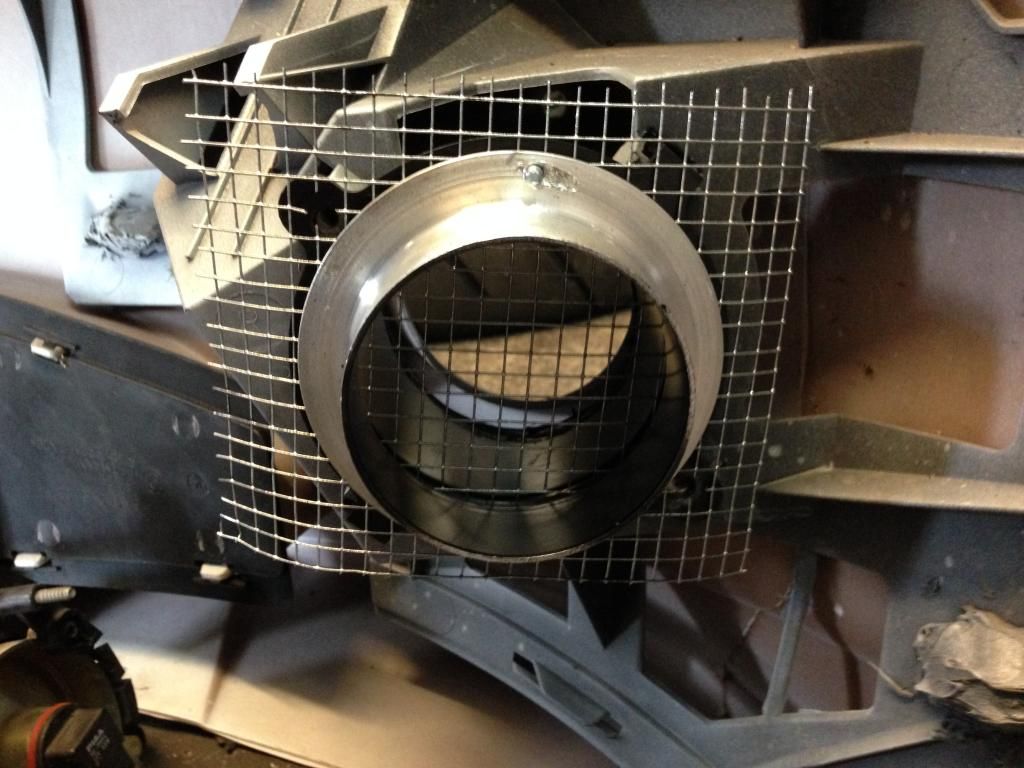 Backside of the bumper with fog cover, mesh & flange attached. Looks OEM! =D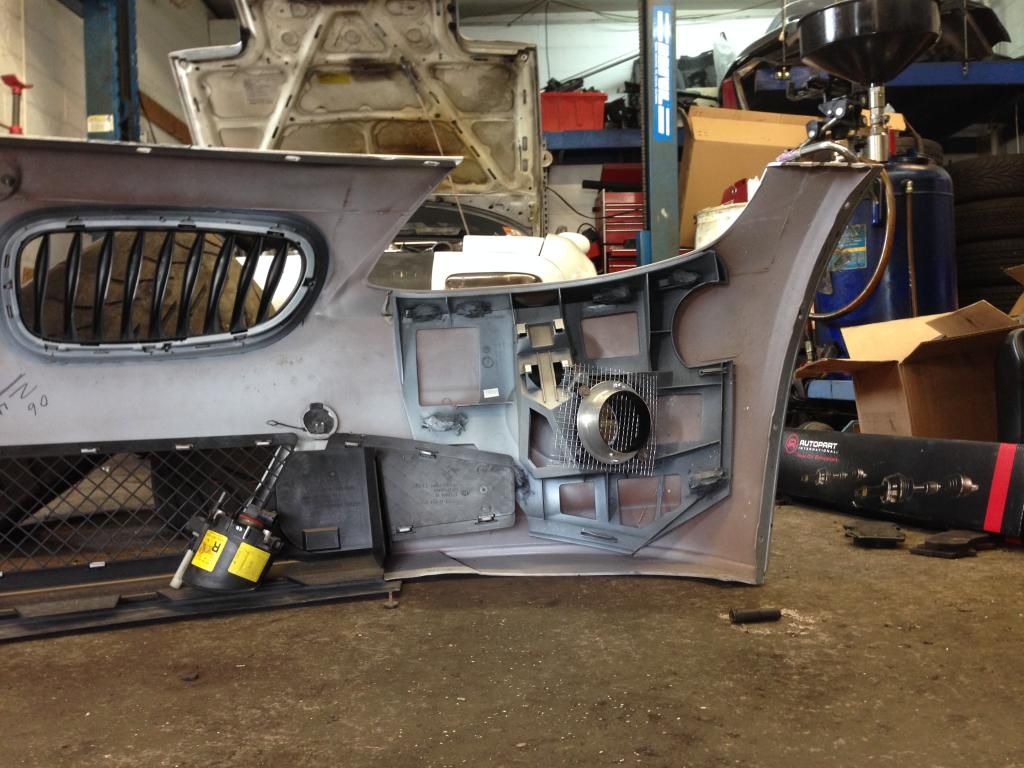 7. Almost done, now take that single 3" foot single ply hose and cut it in half. Then mount each hose onto the outside of the splash guard like so: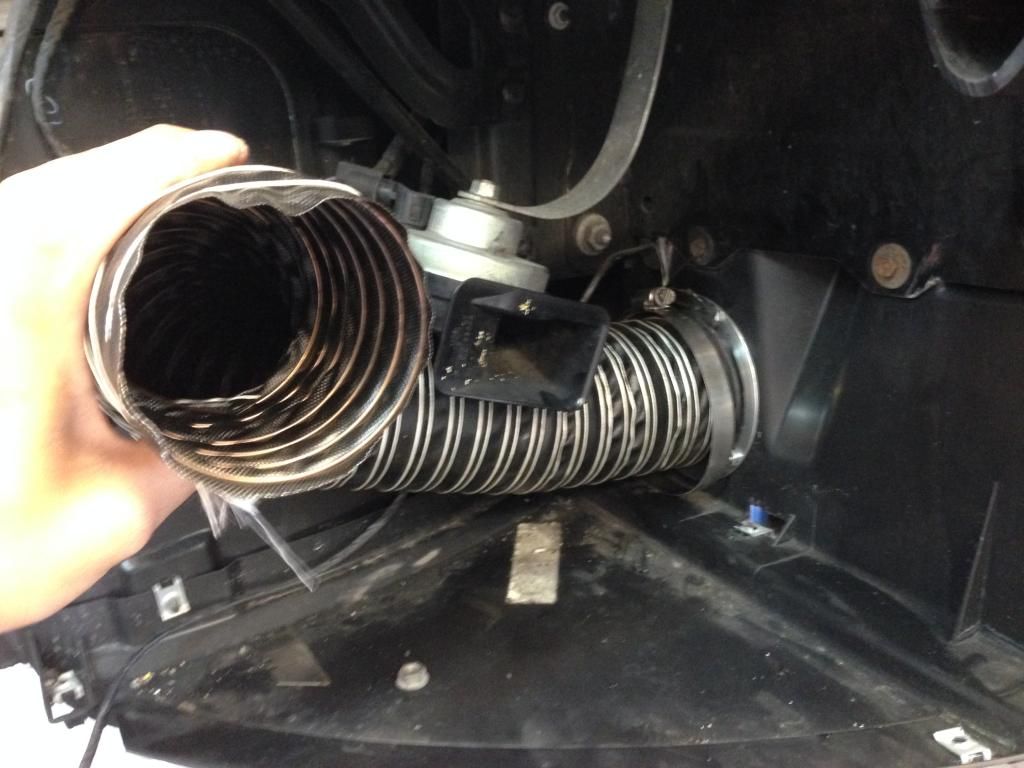 8. This is where having a 2nd set of hands helps. While one person holds the bumper, have the other person attaching the hoses to the fog covers. If you're doing this by yourself, your best bet would be to reinstall the bumper but remove the wheel liners and do each side one by one.
Right side, looking down: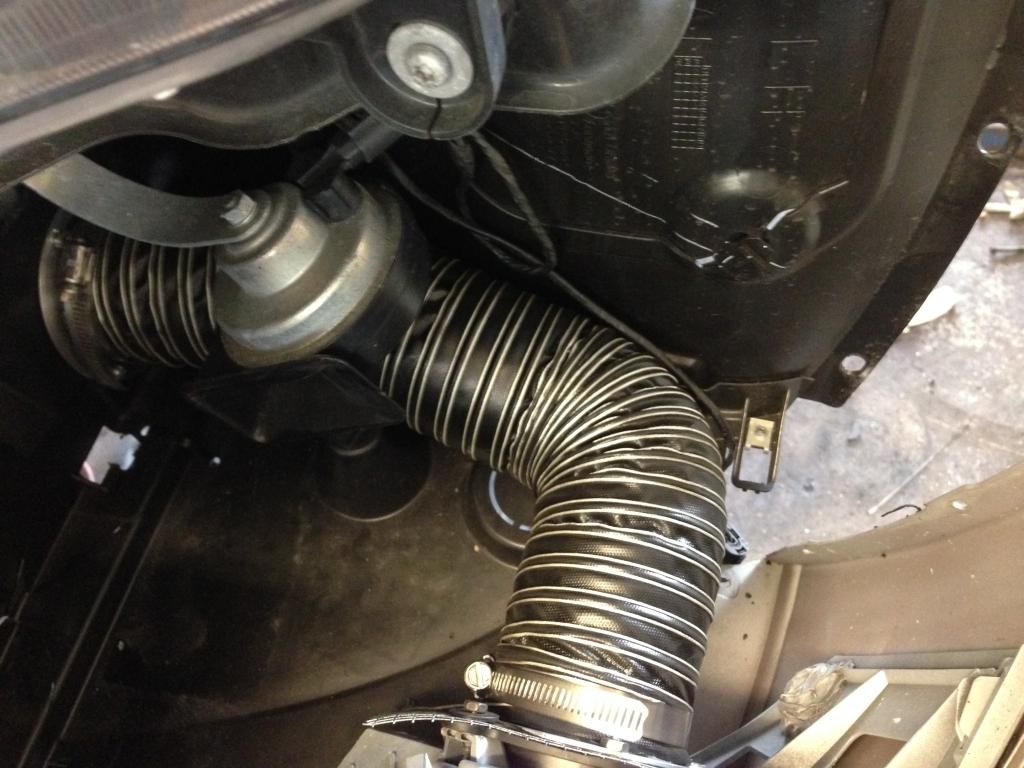 Underneath the car, hoses exiting the backing plate and meeting the splash guards: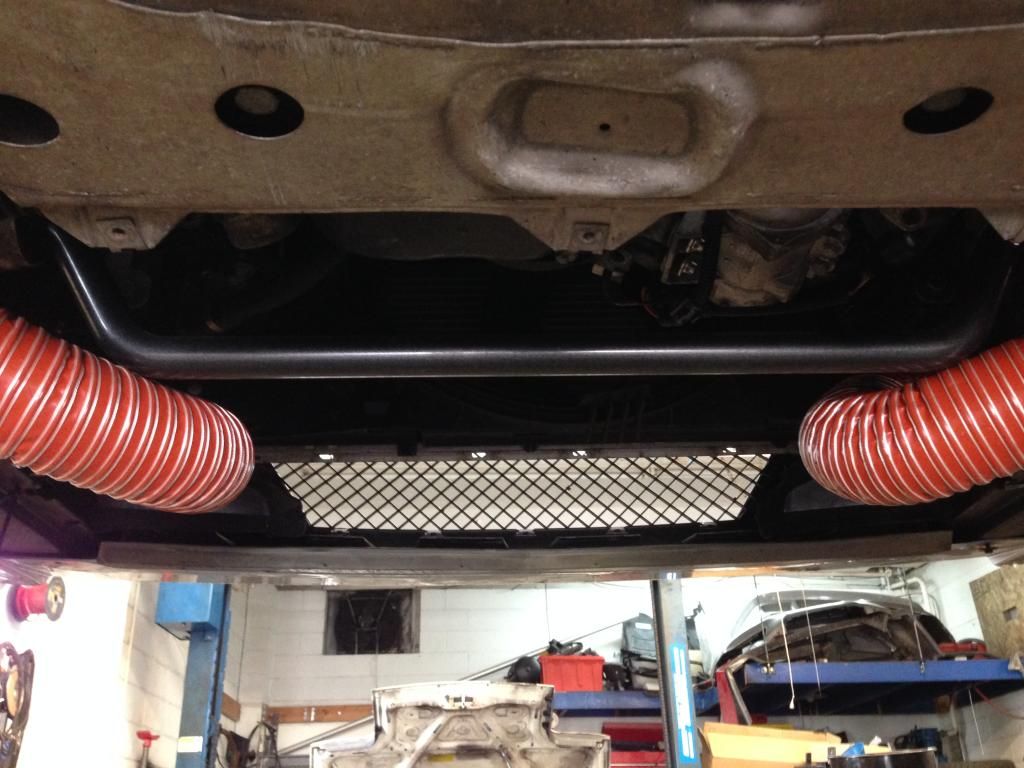 9. Reattach bumper and belly plan, and you're done!
Close-up of the collectors up front: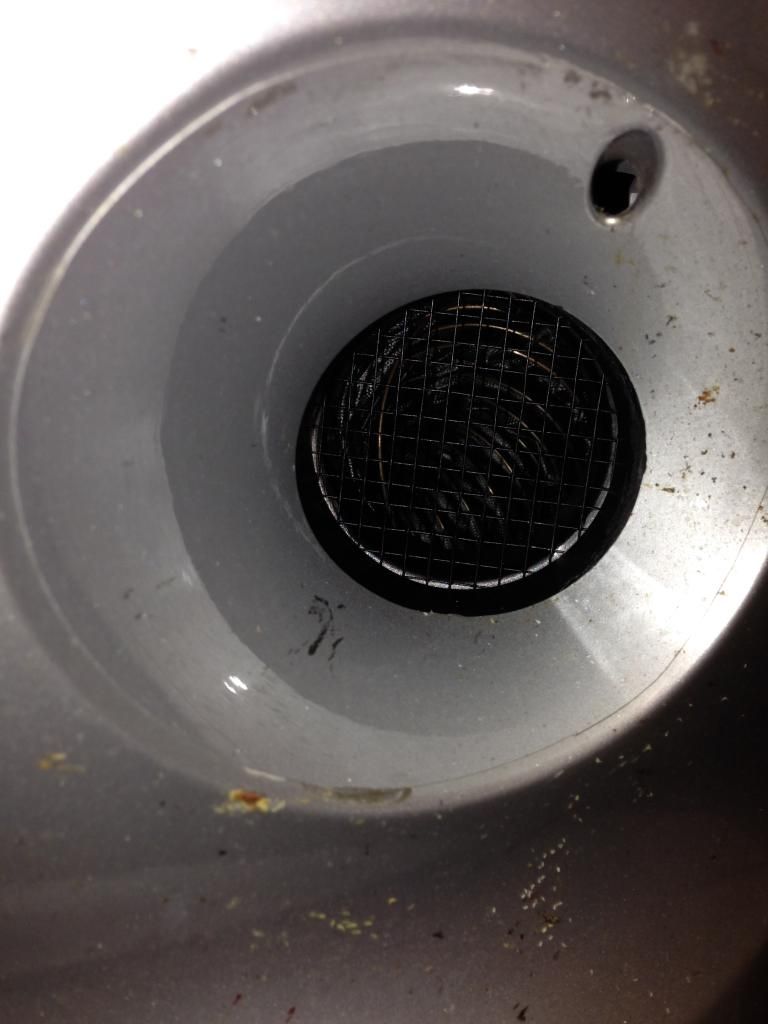 10. Give the car a nice wash
FYI:
You may be wondering why I went with 2 separate hoses (orange vs. black). As I noted earlier, the orange is 2-ply with high temp resistance. You want stronger hoses in this area since it'll be more subject to wear and heat. The cheaper 1-ply hoses by the bumper won't be taking any abuse so no point in spending more than necessary. If anything the less rigid the better since it'll flex more when putting the bumper back on. Also having a 2 piece design allows you to replace these hoses each season without removing the bumper which makes it an easy regular maintenance item.