Please don't start posting below that you are coming and add to list as this will be setup different this time via eventbrite, The reason for this was due to a lot of people not turning up on the day and when we had others wanting to come but it was classed as full.
limited to 200 spaces £4 including eventbrite charge. (per car)
Location:
Shepshed Watermill
Hathern Road
Shepshed
Leicestershire
LE12 9RP
http://www.shepshedwatermill.co.uk
the link to the tickets https://www.eventbrite.co.uk/e/bmw-zedf ... 8079148759
***
(please add board name in notes so i can add to list below)
***
Tickets are per car not per person!!!
On the Day
Key cutting (Bentley style & coding) by Ducklakeview on the day £70
Roof motor relocation by Ducklakeview (Price TBC)
Vehicle coding
Car cleaning products stand
Live Music
Tea room
Blacksmith
Watermill
Awards for :
1. Show & Shine
2. Most original
3. modified
Example of style :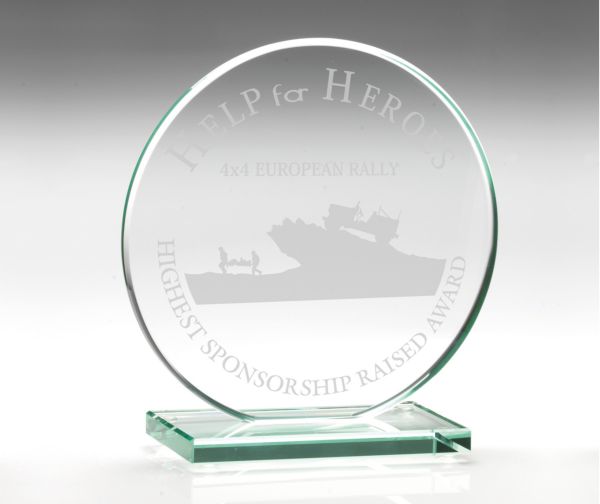 For ones that haven't been before here are some pics and video from this years event
https://youtu.be/qgkTvFinOrY
List of Attendees who have bought tickets:
1. Neil McHugh (mac27040)
2. Nigel Maclean (Jollyjoiner)
3. Nigel Maclean (Jollyjoiner)
4. Andrew Stone (andystone)
5. Jeff Foggo
6. Marc Chapman (D4dawg)
7. Russell Fryer (Rusky)
8. Nick Stuchlik
9. Steve Hutchison (srhutch)
10. Robert Suttling (EssexZed)
11. Fred Cross (Firebobby)
12. Mike Fenlon (Ducklakeview)
13. Rob Edwards (smartbear)
14. Vaughan Sydenham (Vornwend)
15. (Stuartt)
16. Kev Blow (Z4-kev)
17. Jonathan Bryant (Dr-Jon)
18. Ross Champion (Rchamp)
19. Stephen Crabbe (Crabbes)
20. Paul Topliss (TopperZ)
21. Dave Clark (oldgitdave)
22. Andrew Buxcey
23. Gary Hyde (GazHyde)
24. Michael Williams
25. James Cutler
26. Paul Newton-Smith
27. Anthony Mcphillips (Lazzzydog)
28. Alan Slade
29. David Roalfe (Roalfie)
30. Stephen Rankin (Stevo7682)
31. kevin fullerton (bz4kev)
32. Colin McMorran (Marlon)
33. Jame Ditchfield (Jamesditchy)
34. Peter Bondar (Pbondar)
35. Mike Edwards
36. Mike Edwards
37. Chris Green (chrisgreen)
38. Mike Fryatt (Big Mike)
39. Jacob Heasman
40. Jacob Heasman
41. Jacob Heasman
42. Jeff Hamblin
43. Roy Austin
44. Eddie Lynch (Lynchy)
45. Stuart Goad (Stu Boy)
46. Kisen Ghedia (Kis)
47. Adam Bradsell (bradz)
48. Stephen Bradsell
49. Mike Wood (Mike2510)
50. Adam Wright (Wrighty)
51. Phil Lester
52. Darren Welch (Zoomer)
53. Paul Scott (chutley)
54. Lee Barraclough (barralee)
Times:
Camping (Saturday): Arrival times: from 5pm unless you want to help setting things up then anytime in the afternoon
(tents packed away before show starts as we dont have the room to leave them up and get all the cars in.
Show : 11.30am - 4.30pm (sunday) arrival time from 10am, cars must be in position by 11am don't forget your eventbrite ticket on arrival.
Parking Map
download map:
https://www.muga-uk.co.uk/z4/ZEDfest-20 ... ng-map.pdf
Hotels:
The Link
on the A512
https://www.linkhotelloughborough.co.uk/
Burleigh Court
https://www.burleigh-court.co.uk/
Kegworth Hotel
https://www.kegworthhotel.co.uk/
Holiday Inn
Express East Midlands Airport
https://www.expresseastmidsairport.co.uk/
Jurys Inn
East Midlands Airport
https://www.jurysinns.com/hotels/east-midlands-airport
Travelodge
East Midlands Airport
https://www.travelodge.co.uk/hotels/126 ... AjLg8P8HAQ
Cash Points
Post office
- 7 Market Place
https://www.google.co.uk/maps/place/She ... gQ_BIIbjAK
CO-OP
- Hall Croft till 9pm LE12 9AL
https://www.google.co.uk/maps/dir/''/Ha ... 52.7729418
Tesco Express
https://www.google.co.uk/maps/place/Tes ... AQ_BIIazAK
Shepshed Building Society
Bull Ring LE12 9QD
Petrol Stations
ESSO - leicester road, shepshed LE12 9DQ
Shell - Ashby Road A512, Shepshed LE12 9BE
Our recommendations :
Pubs with Food
The Anchor Inn, Hathern A6
The kings Arms, Hathern A6
The Horse, Shepshed, Ashby Road A512
Takeaways in Shepshed
Barons - Brook St, (Kebab / Pizza)
Pizza Mia - Market Place (Kebab / Pizza)
Charnwood Fish - Charnwood Road (Chips & kebab)
Rainbows - Charnwood Road (chinese)
Satisfy - Field St, (chinese)
Little India Restaurant - Brook Street (indian)
Pubs in Shepshed
The Crown - Brook Street
Black Swan - Loughborough Road
The Pied Bull - Belton Road
Lanyards template download
https://www.muga-uk.co.uk/z4/lanyards.pub
word version =
https://www.muga-uk.co.uk/z4/lanyards.docx
Z4 spec sheet template download
https://www.muga-uk.co.uk/z4/z4-spec-sheet.pub
or word version
https://www.muga-uk.co.uk/z4/spec-sheet.docx